Rollins an advocate of World Baseball Classic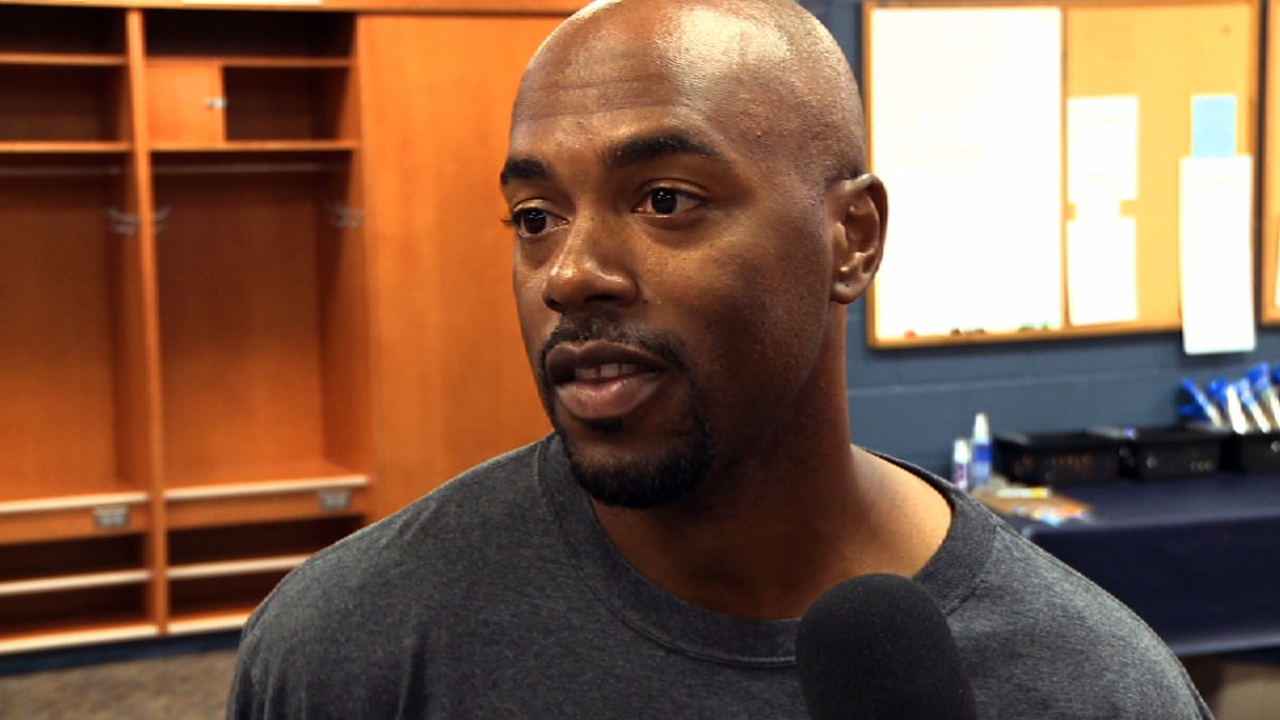 CLEARWATER, Fla. -- Jimmy Rollins has some advice for players from the United States who might consider playing in future World Baseball Classics, and it's the same as a famous athletic shoe commercial.
"Just do it," the shortstop said after rejoining the Phillies on Monday. "It was a lot of fun. It's hard to explain it until you've done it, and it's hard to convince someone. But I think guys get excited once they see it on TV. Hopefully they'll take a note from the other countries and really have guys sign up and want to play.
"To go out there and the games and at-bats mean something . . . I know they don't go on your bubble gum card. Do they count as far as winning a World Series? No, but they mean something as far as winning, for the game, for competition. It's the Olympics [since] there is no more baseball in the Olympics. This is what we have, and to put on the USA [jersey], it's a lot of fun. It's hard to explain it until you've done it. It's hard to convince someone but hopefully they respect you enough [to listen]."
In 2009, Rollins hit .417 in the Classic and was the only United States player named to the All-Tournament team. However, he was unable to carry that into the regular season. He was batting .205 as late as July 1 before rallying to finish at .250. This year he batted .321 in six games and was asked what he had learned four years ago that will help him use his success as a springboard for the regular season.
"The last time when I came back, I was excited. The guys here have been just kicking the can around, thinking, 'Geez, Spring Training.' And you're like, 'Man, I just had a great experience!' And you try not to rub it in their faces with all the joy, but this time around it doesn't really matter. It's Spring Training and we have to get things going around here. So, to bring that excitement, which is what happened in '07 when I brought that excitement and people fed off of it. So, I'm trying to take a note of that and keep it going and not go in reverse -- because I went waaaay reverse last time," he said with a laugh.
Rollins, who played in a Minor League game at the Carpenter Complex on Monday, was disappointed that Team USA didn't advance to the final round but thinks the tournament can be beneficial to preparing for the regular season.
"Because you're game-ready, and even more so because you're playing in a pressure situation where two losses and you're out. During the season you go through streaks where you lose two games and, whatever. We can go win the next five and have a great week. There, you lose two games and you're going home. So you have to be on point from Day 1. It's tough, but I wouldn't have it any other way. We don't play for fun, we go out there to win and be put in that situation to see if we'll succeed or not," Rollins said.
And, yes, he wouldn't mind playing again in 2017 when he'll be 38 years old.
"If I'm still good enough at the time, and I can be brought back in any capacity, I'm leaving Spring Training, I'll tell you that right now. I'll be there in a heartbeat," he said.
Todd Zolecki and Paul Hagen are reporters for MLB.com. This story was not subject to the approval of Major League Baseball or its clubs.