Halladay still under the weather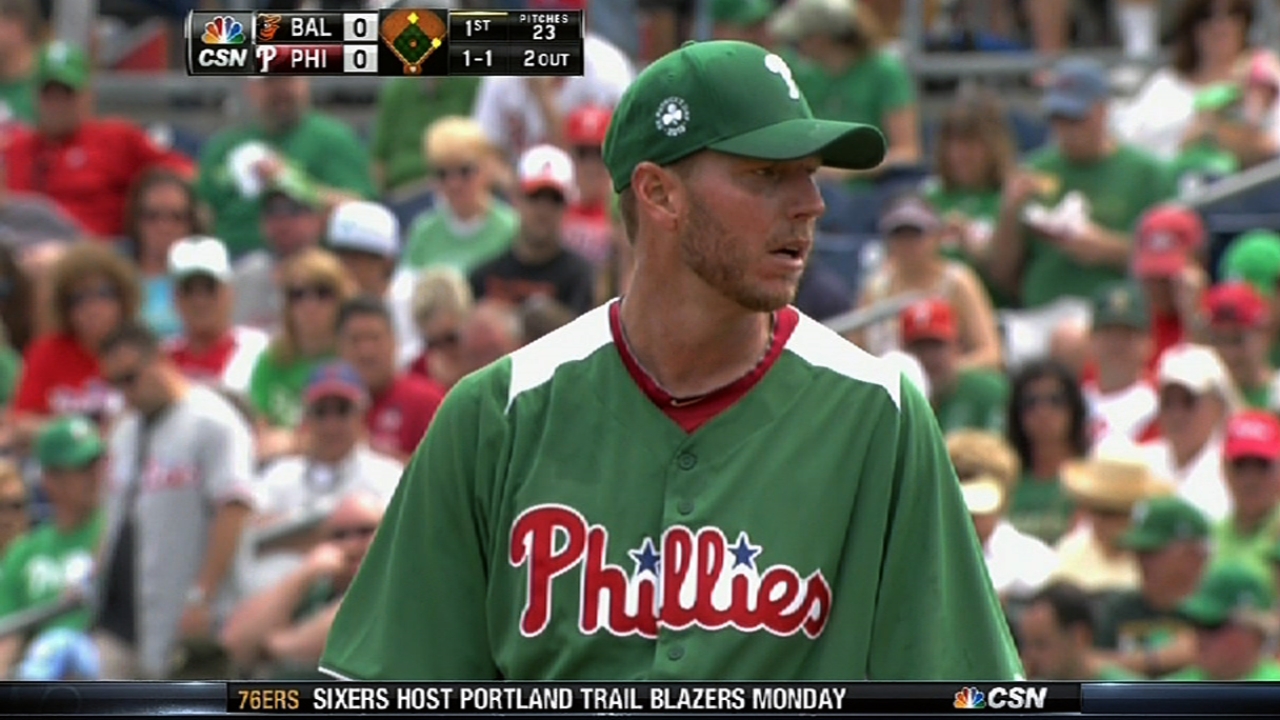 LAKE BUENA VISTA, Fla. -- Roy Halladay is still sick.
He lasted only one inning Sunday in a Grapefruit League game against the Orioles at Bright House Field. That followed 2 2/3 innings Tuesday, when he struggled and said afterward he felt lethargic because of a more intense workout program, and because he threw two bullpen sessions in between starts.
Everybody maintains Halladay is healthy, other than the illness that got the best of him.
"We've just got to get him healthy so we can get him back on the mound," Phillies general manager Ruben Amaro Jr. said Monday at Champion Stadium.
Understandably, there are many skeptics out there. Halladay struggled in 2012, fighting back and shoulder problems. He pronounced himself fit during a press conference in February. He looked pretty good in his first two Grapefruit League starts before seeing a drop in velocity in his third. His fourth start Tuesday raised red flags.
"Obviously we want to get him on the mound and get him his reps, but we can't do anything about him being sick," Amaro said.
Asked again if Halladay is healthy, Amaro said, "Yeah. There is no indication that he's suffering from any discomfort or anything like that. That's good."
Asked if he is confident Halladay can make 30-33 starts this season, Amaro said, "I am. Listen, we'll find out as he continues to pitch, but Doc's confident and we're confident in him. We'll just have to see how it plays out. Right now we're more concerned about him getting healthy so he can get back on the mound."
Phillies closer Jonathan Papelbon might have the same bug as Halladay. Papelbon needed an IV on Sunday, and it wasn't certain if he'd be able to make his scheduled appearance on Tuesday.
Todd Zolecki and Paul Hagen are reporters for MLB.com. This story was not subject to the approval of Major League Baseball or its clubs.