Aumont flashes his potential against Orioles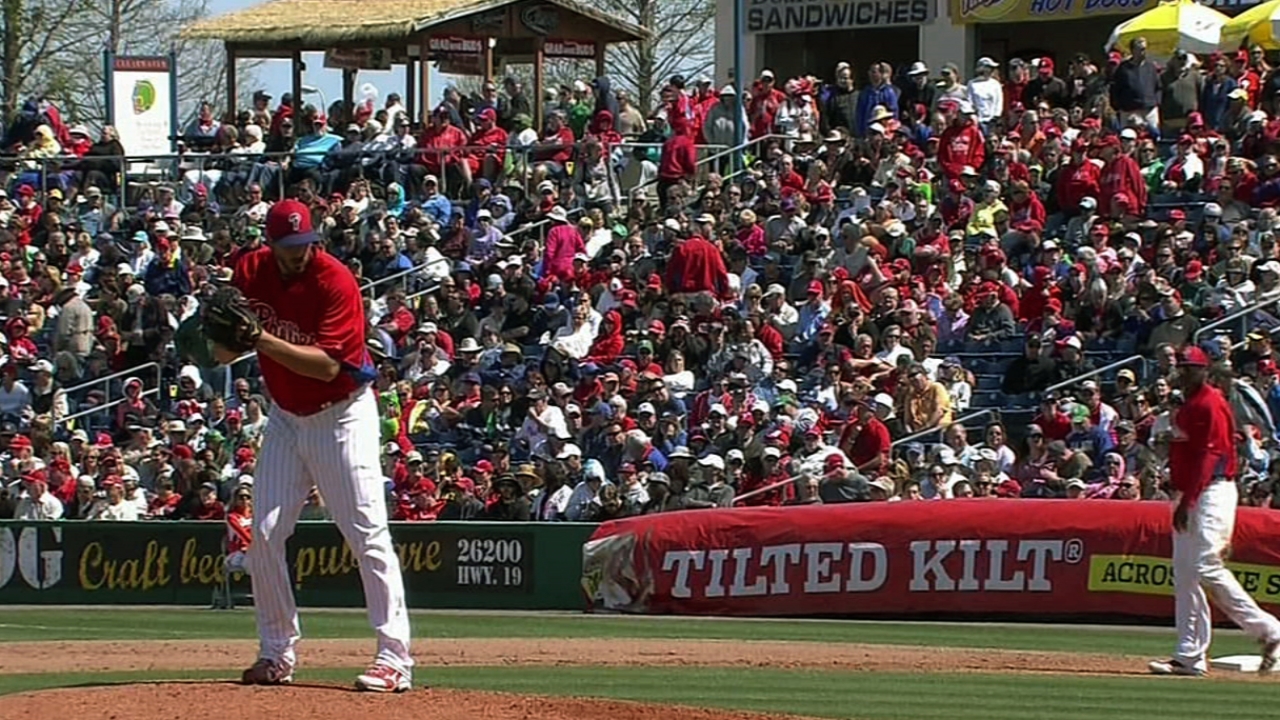 CLEARWATER, Fla. -- Right-hander Phillippe Aumont came in to pitch the sixth inning of Sunday's 5-3 win over an Orioles split squad at Bright House Field and walked the first two batters he faced on nine pitches.
Then he struck out the next two hitters and ended the inning with a forceout, demonstrating why the Phillies are so enamored of his potential.
"He was erratic," said pitching coach Rich Dubee. "But it was good to see him grind it out, make an adjustment. He's going to have some rope. You're going to have to give him a leash out there, because he's going to have moments where he's going to lose it for a while. He did it last year when he came up and he did it in this game. He righted the ship where, in the past, he hasn't been able to."
Left-hander Jeremy Horst, who also remains in the running for a bullpen spot, pitched two shutout innings, allowing one hit and striking out two.
"I've seen him better," Dubee said. "But for both him and Phillippe, this wasn't really their day to pitch. They were both going to go [Tuesday, before Jonathan Papelbon got sick and Justin De Fratus was optioned to Triple-A Lehigh Valley]. We kind of jump-started them, so that's fine."
Added manager Charlie Manuel: "We've got guys like Aumont and Horst. We have to get them going, get them sharp. Some of those guys are going to be on our team. We have to get them going for when the season starts."
Paul Hagen is a reporter for MLB.com. This story was not subject to the approval of Major League Baseball or its clubs.