Hamels confident Doc will get on track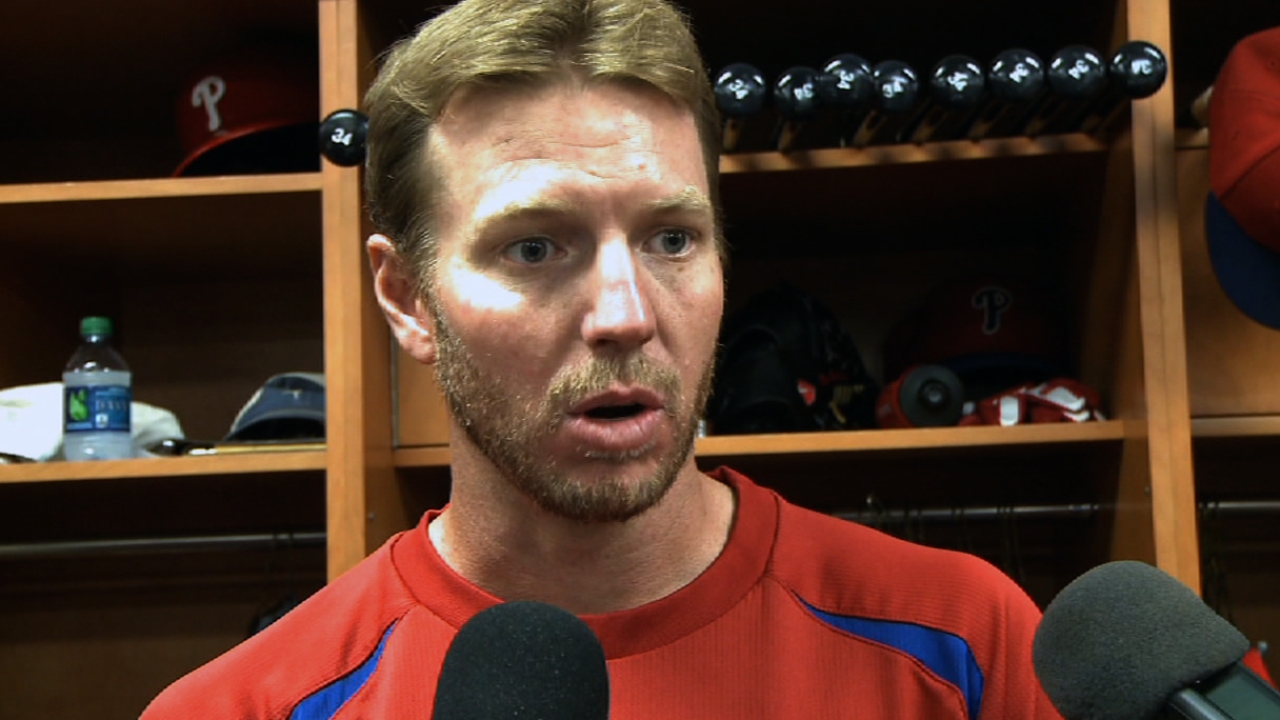 CLEARWATER, Fla. -- The fact that Cole Hamels will be the Phillies' starter on Opening Night in Atlanta says a lot about how well he pitched in 2012. It also is a reminder that two-time Cy Young Award winner Roy Halladay, who turns 36 in May, is coming off a down season.
The spotlight will be on Halladay when he faces the Orioles on Sunday at Bright House Field because he gave up seven runs in 2 2/3 innings in his last Grapefruit League start. But Hamels said on Saturday that he doesn't believe the Phillies' entire season hinges on Halladay.
"If Doc's not Doc, OK, now he just went from immortal to still sort of immortal," Hamels said with a laugh. "He's one of the best pitchers in baseball and he knows how to fight to the very last breath. He's not going to go out there and give up. He still has the best pitches. He has the best sort of game knowledge. He prepares himself to win, and he's going to win."
Still, that situation raises the issue that Hamels is just starting a six-year, $144 million contract at a time when much of the nucleus that helped the Phillies win five straight National League East titles, two pennants and a World Series is getting older.
"You don't want to see it, but you understand the game of baseball is a very small window," Hamels said. "And you have to do very well for that period of time that you have. So I think, even though you don't want to hear it, it's more or less just the knowledge that you have to give it everything you can while you can because it's going to be taken away really fast and you don't want to regret anything.
"I think that's kind of the idea behind what we have to do. We have to perfect everything we can. We have to play as hard as we possibly can. Because it's going to disappear fast, and I don't want it to disappear. That's why I still signed here, because I firmly believe we have a great team and we can win the World Series, and the organization wants to see that and the fans want to see that, and I think that's the ingredients that you need to succeed, and we have to push the limits."
Paul Hagen is a reporter for MLB.com. This story was not subject to the approval of Major League Baseball or its clubs.