Hamels happy with work in intrasquad game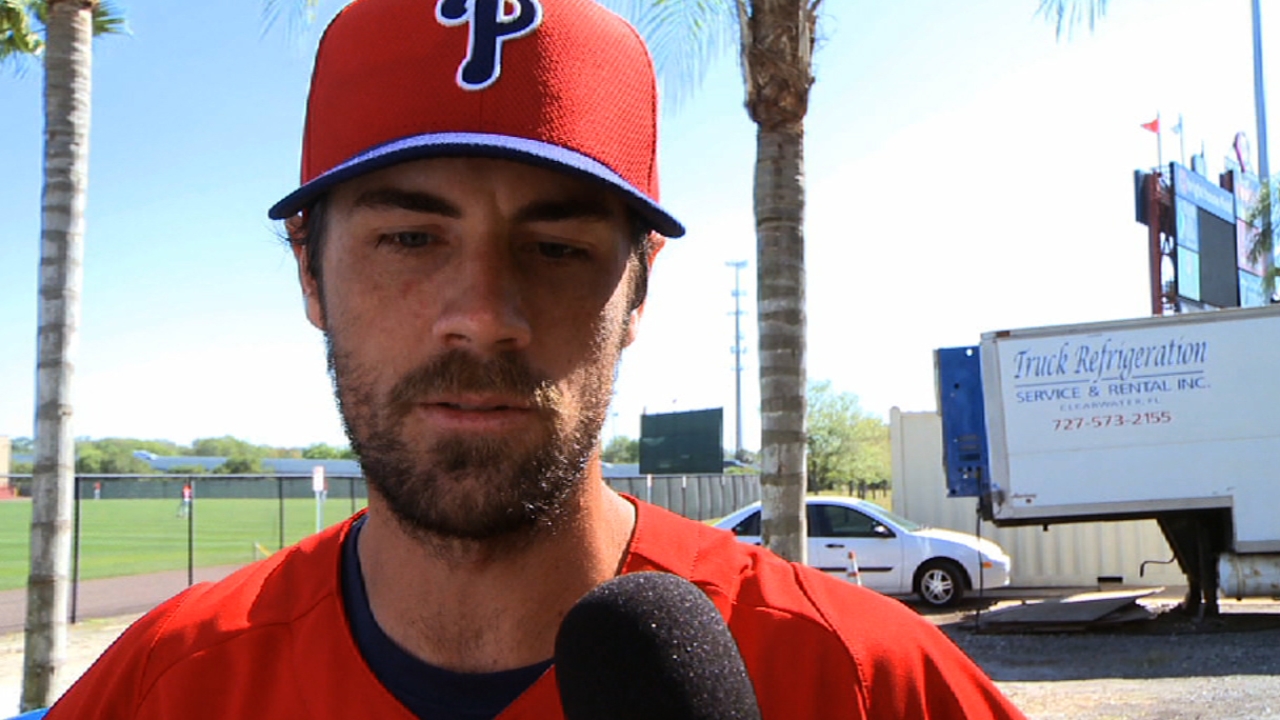 CLEARWATER, Fla. -- Cole Hamels didn't pitch against the Yankees in Tampa on Saturday. He didn't even pitch in a Minor League game at the Carpenter Complex.
Instead, the Phillies' newly named Opening Night starter got his work in during a morning intrasquad game. In five innings he allowed six hits, including a homer to Cody Overbeck, and four earned runs. He walked two and struck out six while throwing 84 pitches, 57 strikes.
"I was pretty pleased in the end. Just to be able to build up to a somewhat significant pitch count, that was nice," Hamels said. "I was able to get all five pitches working, which I was happy with. I got a lot more work in this week to get my timing better, so I was able to fulfill my goal today. It's nice to build off that and start to get ready for when the season is going to happen.
This was the first time Hamels has spoken publicly since the Phillies announced that he would start Opening Day on April 1 in Atlanta.
"It really is [an honor[. A lot of great pitchers have had that honor, and to be one of them, it's something I will cherish," Hamels said. "To be able to get your team off to the right start sets the tone for the entire season. It's something I'll be able to remember for a really long time. At the same time, I'm looking forward to the season. It's going to be a great season.
"You don't really want to get all hyped about it, because there's so much work to be done in Spring Training. I think the way they've done it with getting our work in without the distraction is a good thing. I can focus on what I need to do, but when they made the announcement, yeah, it's nice to be honored by the organization and lead [the team] into battle. You want to do your best and set the tone for the season."
Paul Hagen is a reporter for MLB.com. This story was not subject to the approval of Major League Baseball or its clubs.