Rule 5 pick Inciarte may be club's fifth outfielder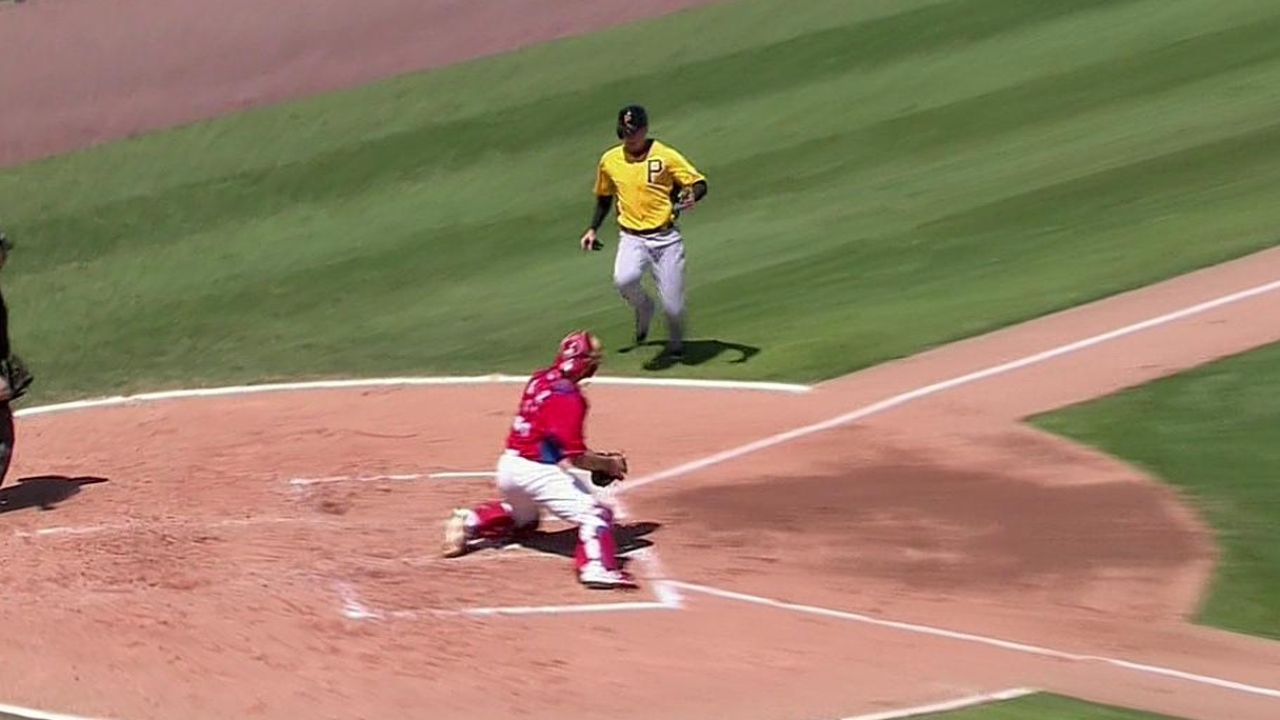 CLEARWATER, Fla. -- Rule 5 Draft pick Ender Inciarte made the play of the day Thursday when he threw out the Pirates' Brad Hawpe at home plate in the second inning of a 2-1 victory at Bright House Field.
Inciarte, 22, could make the team as the fifth outfielder.
"It was a good play, a good throw, a tremendous throw," Phillies manager Charlie Manuel said. "He's showed good defense and speed in the outfield. If you want to know the truth, I didn't know if he was going to have a shot at him or not, but he made it up. He made a strong, hard throw -- a big league throw."
Inciarte is hitting .294 this spring.
"We'll just keep playing him," Manuel said. "We need to see him play the corners, but we also need to see him hit more. You've got to remember, the pitching is going to get better. I've seen a lot of guys walk in from the Minor Leagues and have big Spring Trainings, and then when the season starts, we're talking a different ballgame. You're also asking a kid a whole lot to be a utility player at 21 or 22 years old. I know we'll discuss it."
Todd Zolecki is a reporter for MLB.com. This story was not subject to the approval of Major League Baseball or its clubs.