Homer could mean reversal of fortune for Ruf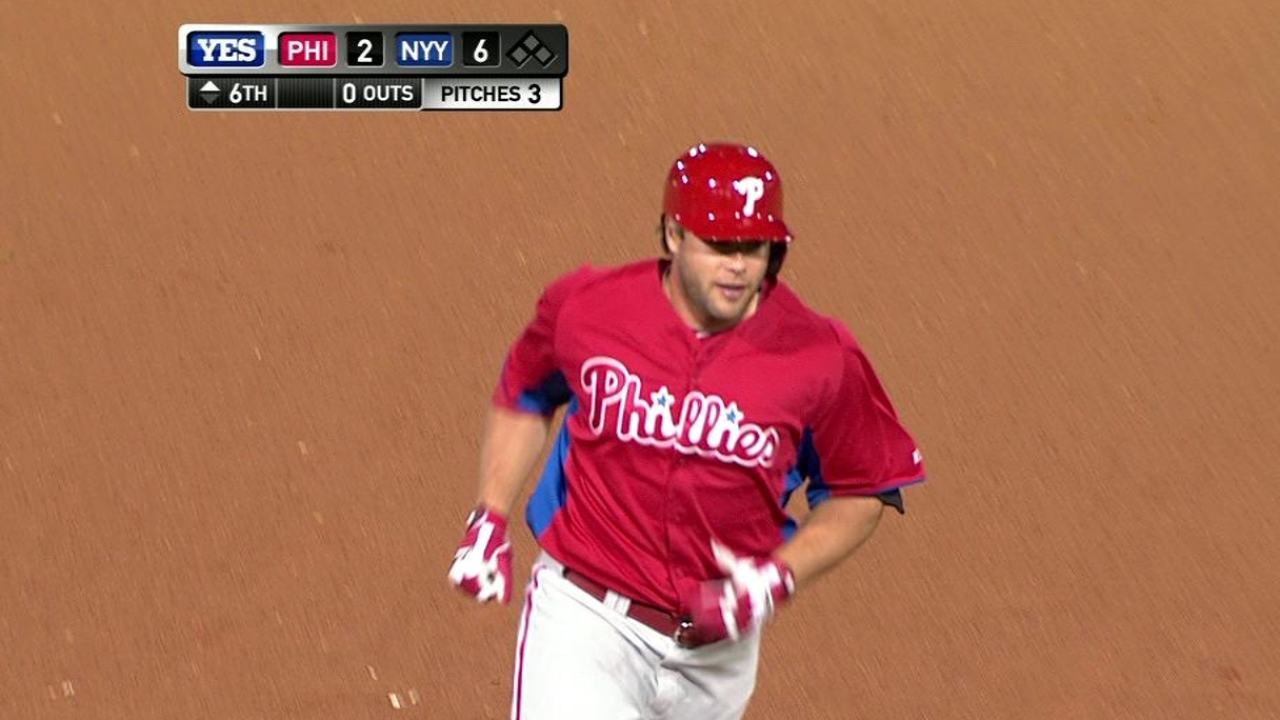 TAMPA, Fla. -- This is not the spring Darin Ruf envisioned as he entered camp last month.
Ruf opened Wednesday's 6-2 loss to the Yankees at George M. Steinbrenner Field hitting just .188, with three doubles and six RBIs, in 11 Grapefruit League games. He has struggled in the field, too, putting him in a tougher spot to make the team with 16 games to play before the Phillies open their season in Atlanta on April 1.
But Ruf smacked a solo home run to left field in the sixth inning on a 0-2 pitch from Yankees right-hander David Aardsma.
Maybe this will get things going for him.
"It's good to see him hit one out," manager Charlie Manuel said after the game.
Todd Zolecki is a reporter for MLB.com. This story was not subject to the approval of Major League Baseball or its clubs.