Lee pays price for fielding miscues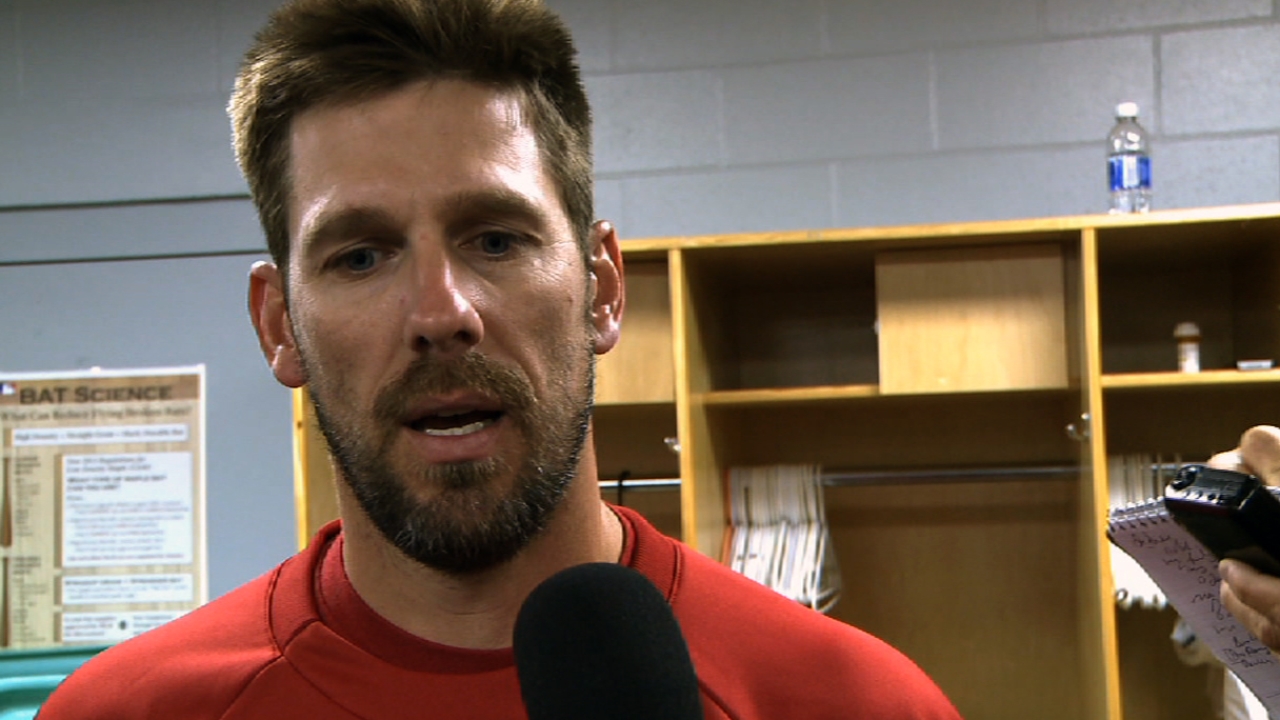 TAMPA, Fla. -- The first three innings for the Phillies in their 6-2 loss to the Yankees on Wednesday could not have been any sloppier.
Cliff Lee paid the price, too.
Not that he looked his best. He allowed six hits, five runs (two earned) and two walks and struck out two with 71 pitches in 2 2/3 innings. The Phillies recorded four errors while he was on the mound, including one attributed to him.
"I felt good," Lee said. "That's the main thing. I'm just continuing to build up pitches. I had [two] walks. I'm not too happy about that, but I made pitches. They got their share of hits. We kind of played sloppy. I contributed to that as well, nearly throwing the ball down the right-field line [in the third]. [John] Mayberry kind of saved that one."
Todd Zolecki is a reporter for MLB.com. This story was not subject to the approval of Major League Baseball or its clubs.