MLB.com Columnist
Mark Feinsand
Burnett praises Halladay's influence on career
Right-hander remembers two-time Cy Young Award winner as 'best pitcher I ever played with'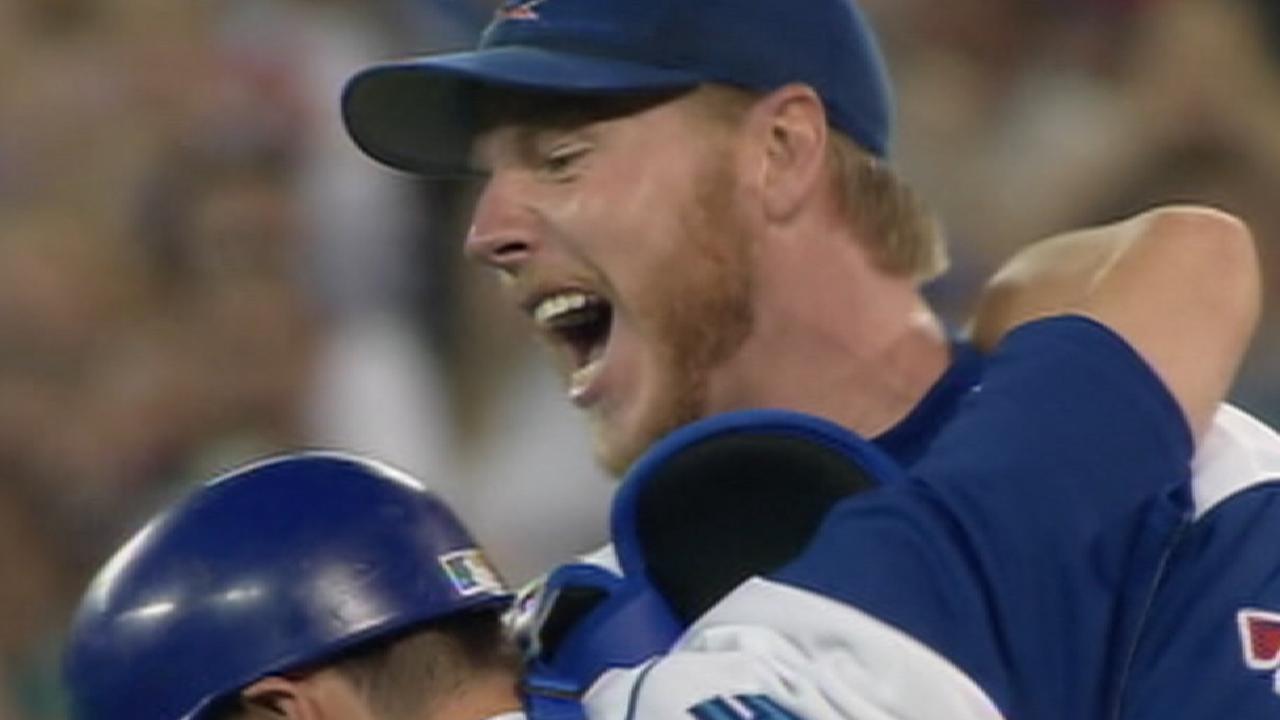 When A.J. Burnett signed with the Blue Jays in late 2005, he was already an accomplished Major League starter with more than 130 starts, 49 wins and a no-hitter under his belt.
But when the hard-throwing right-hander reported for his first Spring Training with Toronto, he quickly realized he had a long way to go if he wanted to be the pitcher he hoped to be.
All it took was one day with Roy Halladay.
"Doc had an impact on me as a man and as a pitcher," Burnett said. "I always had that animal instinct on the mound, but I never really knew what to do with it. When I got around Doc in Toronto, I saw a different kind of animal instinct on the mound I had never seen before. Being around him and his work ethic, I knew I was a Major League pitcher, but Roy made it so clear what my job was and what I had to do day in and day out as a Major League pitcher, as a father and as a friend. He was the guy you wanted to be like, both on and off the field."
The two pitchers spent three seasons together from 2006-08 before Burnett opted out of his contract, eventually signing a five-year deal with the Yankees. Without his time as Halladay's teammate, Burnett doesn't believe he would have been able to handle the rigors of playing in the Bronx, where he helped the Yankees win the 2009 World Series during a season that included multiple peaks and valleys.
"If I don't learn what I learned from Roy Halladay, I may not have made it out of New York," said Burnett, who went on to pitch three seasons with the Pirates and one with the Phillies after his three-year stint with the Yanks. "What I learned there, how I took it to my next chapter, I don't think I could have handled all of that without my time with Roy. He taught me how to be a pro."
Burnett was stunned to learn of Halladay's death Tuesday afternoon, spending the following hours texting and speaking with former teammates about their late friend.
"I can't get over it," Burnett said. "You see it with guys like Jose [Fernandez], but I didn't know him very well. When it happens to someone that had an impact on your life, it doesn't seem real. You didn't have a chance to say goodbye, to say thank you again. It's just over. It's hard to process."
• Baseball world mourns Halladay's passing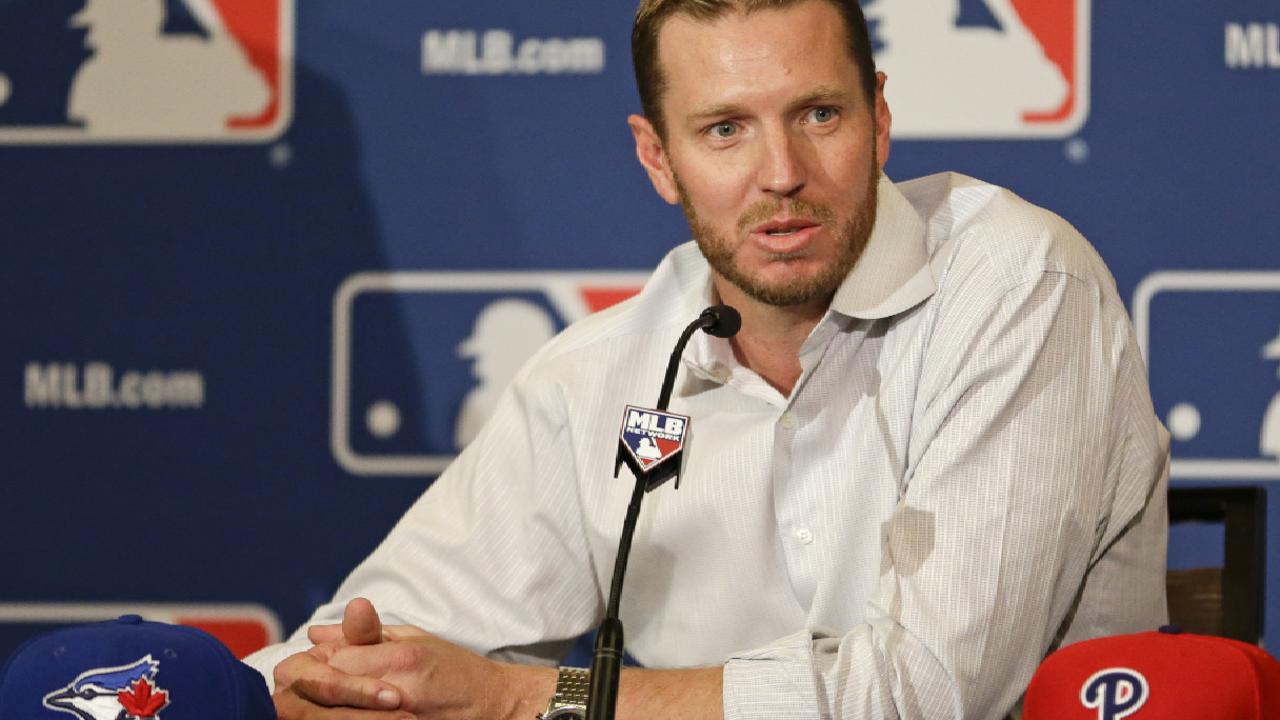 Burnett has pitched with multiple All-Stars, including Josh Beckett, Andy Pettitte and CC Sabathia, but he didn't think twice before calling Halladay the best pitcher with whom he ever shared a mound.
"Hands down, he was the best pitcher I ever played with," Burnett said. "It was man against boys when he was out there. His work ethic and preparation made him that way. He didn't miss a beat, never gave away a pitch."
Halladay's legendary work ethic has been a common theme in the myriad tributes that have poured out since the tragic plane crash that took his life. Burnett always prided himself on his own work habits, but even he admitted that he took a back seat to Halladay in that department.
"You know how he said only one guy beat him to the field ever? That was me," Burnett said. "I tried to do it for a week and I couldn't do it. Doc went at it hard every day. I hadn't had anyone I could watch in Florida where you said, 'OK, that's how you do it.' I worked hard, but he was the ultimate competitor. I tried his workout for a week, but that was it. He knew that for him to be the best he could be, he had to work harder than everybody else."
• Posnanski: Halladay was everybody's hero
While Halladay's contributions on the field made him the iconic figure he became, Burnett talked about his friend and their relationship away from the field, remembering a man who "had a smile that lit you up" in a way few people at the ballpark ever saw.
"He was a quiet, intimidating dude at the field, but I would elbow him in the ribs every chance I got, try to loosen him up," Burnett said. "When I first signed in Toronto, my wife and I went to his house for dinner. I like my steaks medium, but Doc liked to cook his where it's still blinking at you on the grill or mooing. I can't eat anything red, but I crushed the rarest steak ever. My wife looked at me and I said, 'Well wouldn't you eat it, too? I wasn't going to say anything; that was the best steak I've ever had in my life.'
"I was so lucky to have gotten to know him, be around him and learn from him. It's sad that it takes something like this to trigger your mind and make you appreciate the people you had in your life."
Mark Feinsand, an executive reporter, originally joined MLB.com as a reporter in 2001. This story was not subject to the approval of Major League Baseball or its clubs.