MLB.com Columnist
Jonathan Mayo
Phils' Moniak adjusting mechanics at instructs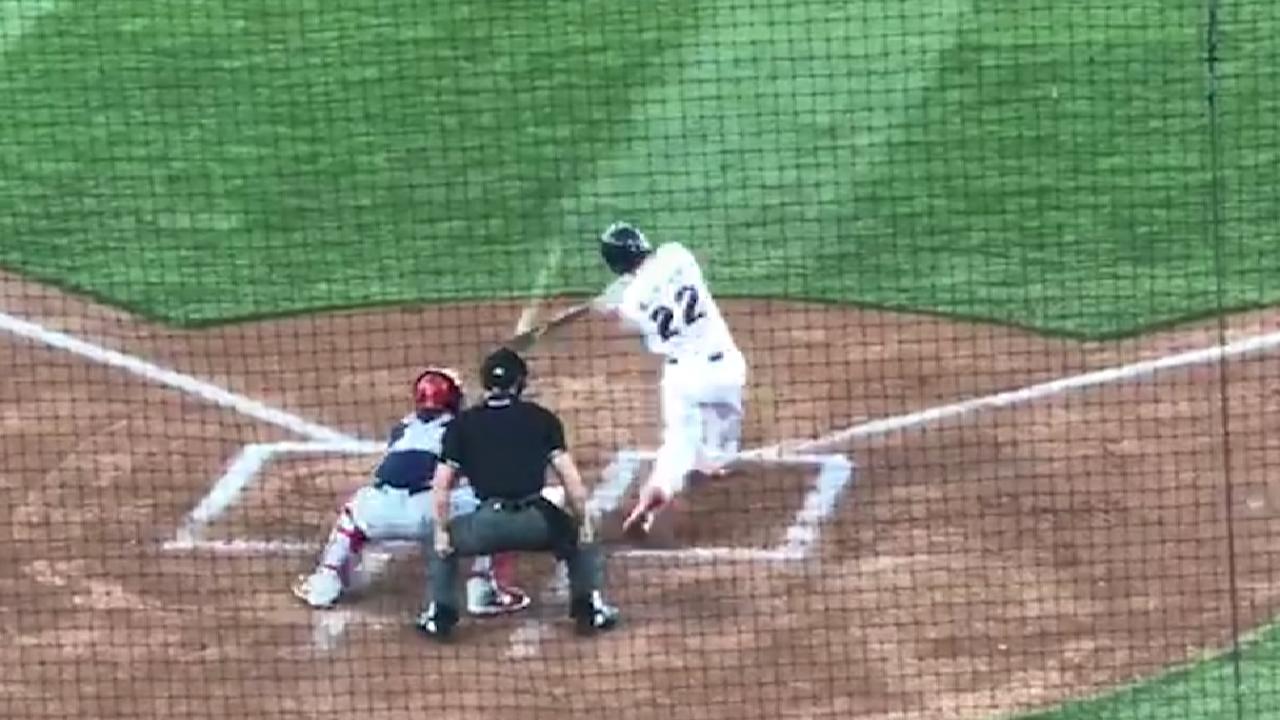 As the No. 1 overall pick in the 2016 Draft, Mickey Moniak undoubtedly had a brighter spotlight on him during his first full season, even down in the Class A South Atlantic League. Many on the outside, fans and prognosticators alike, have voiced disappointment in the season the outfielder had. But while no one, especially Moniak himself, is satisfied with a .236/.284/.341 line in Lakewood for the year, the Phillies are not down on the left-handed hitter's upside one iota.
It's through that prism that the Phillies are looking at, and working with, Moniak, the Phillies' top prospect, and during instructional league play in Clearwater. After seeing him take some lumps, especially in the second half, the player development staff is working with a very willing student to alter some of his hitting mechanics.
"He got a lot out of this year," Phillies farm director Joe Jordan said. "More than anything, it's a hard game. He's here, he's making a couple of adjustments in his setup and approach. We'll get him on his legs a little bit. When Mickey is through the ball and uses the left-center gap, it's still as good a swing as you'll want to see."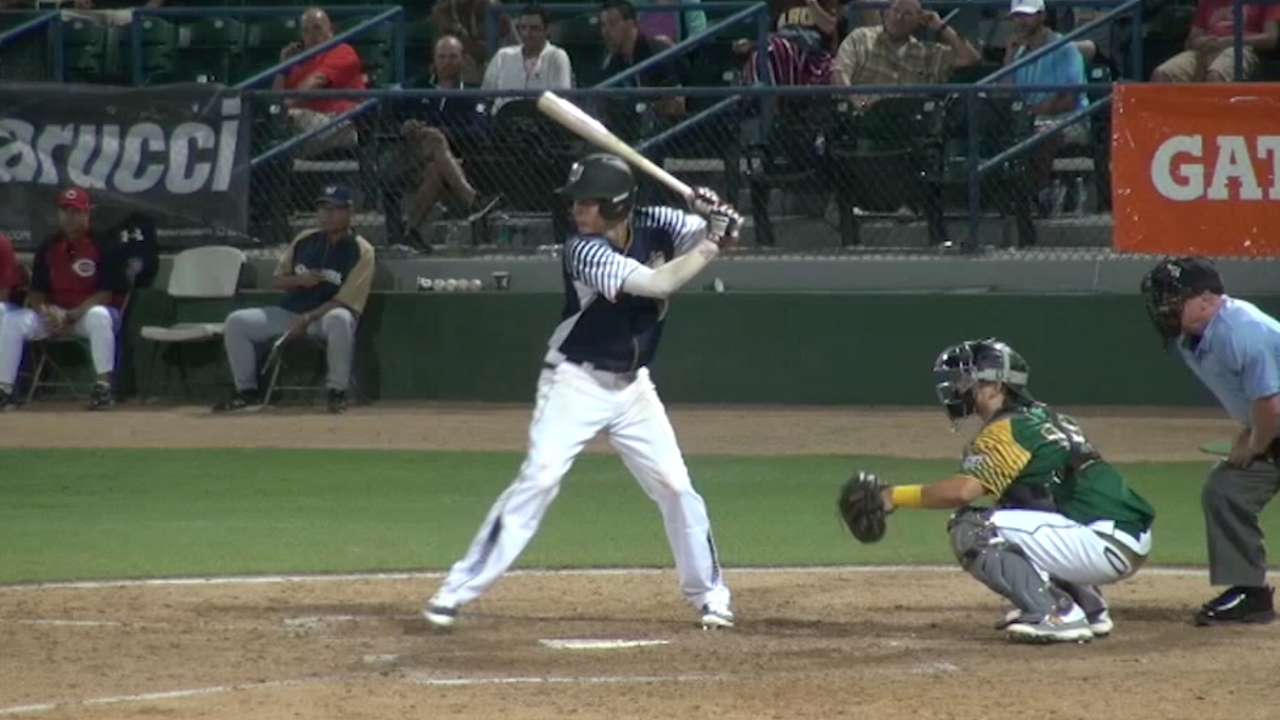 After starting the season decently enough, Moniak, ranked No. 28 overall, really tailed off. The 19-year-old hit just .201 with a .525 OPS in the season's second half. He's not the first high pick to struggle a bit and hit the proverbial wall in his first full year of pro ball. There are no panic buttons being hit, as the organization still fully believes he'll reach his potential as a mutli-faceted player.
"Through the course of the year, there was inconstistency in him staying through the ball like that," Jordan said. "I wish he had hit .270 or .280 which he did for much of it, just wasn't able to finish it, but I liked what I saw.
"I still think he's going to be a helluva hitter and be able to play on both sides of the ball. We're here to refine some things, put together an offseason plan and off we'll go."
Jonathan Mayo is a reporter for MLBPipeline.com. Follow him on Twitter @JonathanMayo and Facebook, and listen to him on the weekly Pipeline Podcast. This story was not subject to the approval of Major League Baseball or its clubs.