Inbox: Should Phils shake up infield with trades?
Beat reporter Todd Zolecki answers fans' questions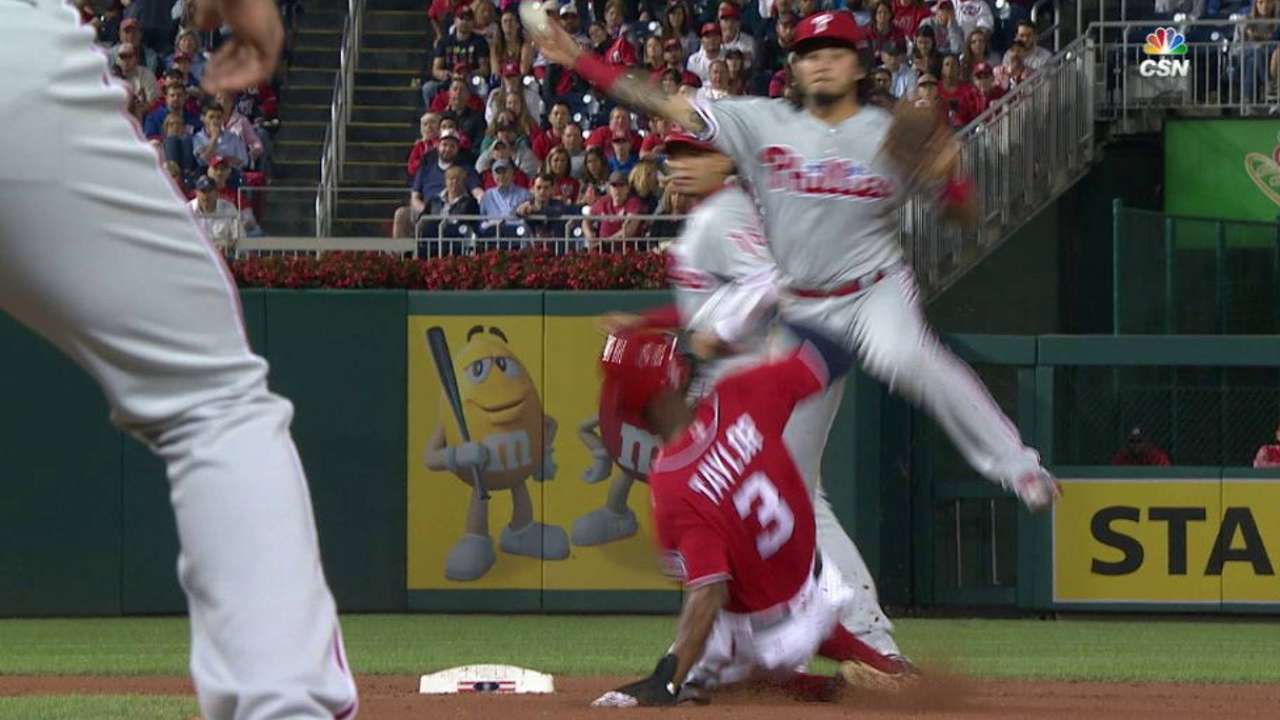 Is there too much risk trading Cesar Hernandez or Freddy Galvis before J.P. Crawford wins a job or Scott Kingery has a single plate appearance in the big leagues?
-- Richard S., France
There is risk in trading an established veteran to make room for an unproven commodity like Crawford or Kingery. Prospects are just prospects, no matter how highly they are regarded. Remember that Baseball America once considered Domonic Brown the No. 1 prospect in baseball. Mike Trout ranked second in its 2010 midseason rankings. (Despite a growing legend, the Phillies weren't the only team in baseball that believed Brown was a future superstar.) And remember names like Kyle Drabek, Michael Taylor, Jason Donald, Lou Marson, Jason Knapp, Anthony Gose, Tyson Gillies and Phillippe Aumont? The Phils either traded or acquired these highly-regarded prospects, but none had the big league careers most anticipated.
The Phillies should know a little more about Crawford before the end of the season. It will not be a complete picture, but they should have a more informed opinion on his ability to play shortstop or third base every day next year. If Kingery is not a successful big leaguer, include me among those who will be very surprised. He looks like a perennial All-Star.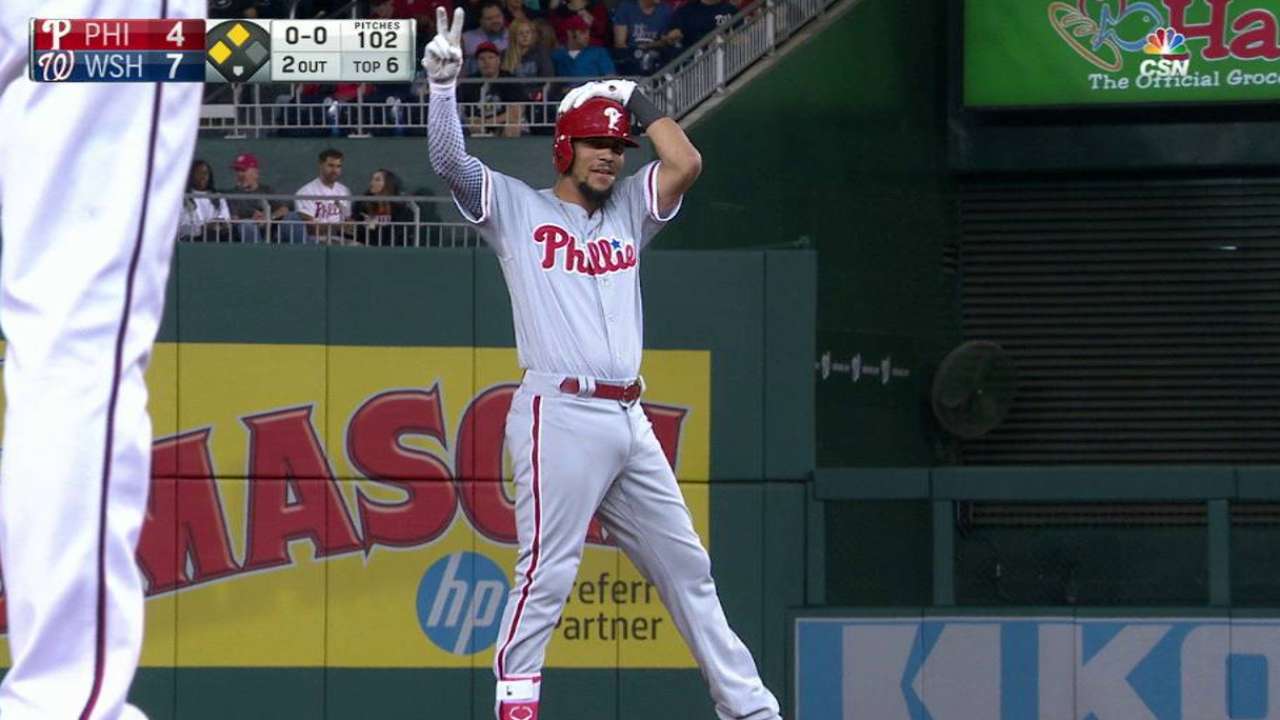 But a rebuilding team like the Phillies can (and probably should) take a chance on trading one or more of their veteran infielders, if they can acquire quality pitching in the process.
• Submit a question to the Phillies Inbox
The Phillies seem to have just about all of their position players set, but they are in need of some starting pitchers. Do you see them trying to get more rentals over the offseason, or do you think it's time to offer some long-term contracts for starting pitching?
-- Donny J., Wilkes-Barre, Pa.
This is the Yu Darvish question. I would not pursue Darvish, Jake Arrieta or Johnny Cueto -- who could opt out of his contract -- in the offseason. Why? Because it is likely to require a massive multi-year contract to sign them. And Phillies fans just watched what happened to Roy Halladay, Cliff Lee and even Roy Oswalt at the end of their careers. They were rolling along in their mid-30s, then boom -- they fell off a cliff.
Presumably, the best years for Darvish, Arrieta, etc., would be the first two or three years of any new deal. And the Phillies are unlikely to contend until 2019 at the earliest. So why invest potentially hundreds of millions of dollars into pitchers who probably will not be able to help once the Phils are ready to take a run at the National League East? In my opinion, Philadelphia will be able to acquire top-notch starting pitching when it truly needs it.
In the meantime, yes, the Phillies need starting pitching. They could find more rentals this offseason, or perhaps they could try to strike a balance between somebody like Darvish and bounce-back candidates like Jeremy Hellickson, Clay Buchholz and Charlie Morton. But either option is better than dropping $125 million or more on a starting pitcher in his early 30s, with thousands of innings on his arm.
Todd Zolecki has covered the Phillies since 2003, and for MLB.com since 2009. Follow him on Twitter and Facebook and listen to his podcast. This story was not subject to the approval of Major League Baseball or its clubs.