Mackanin: Franco 'still our third baseman'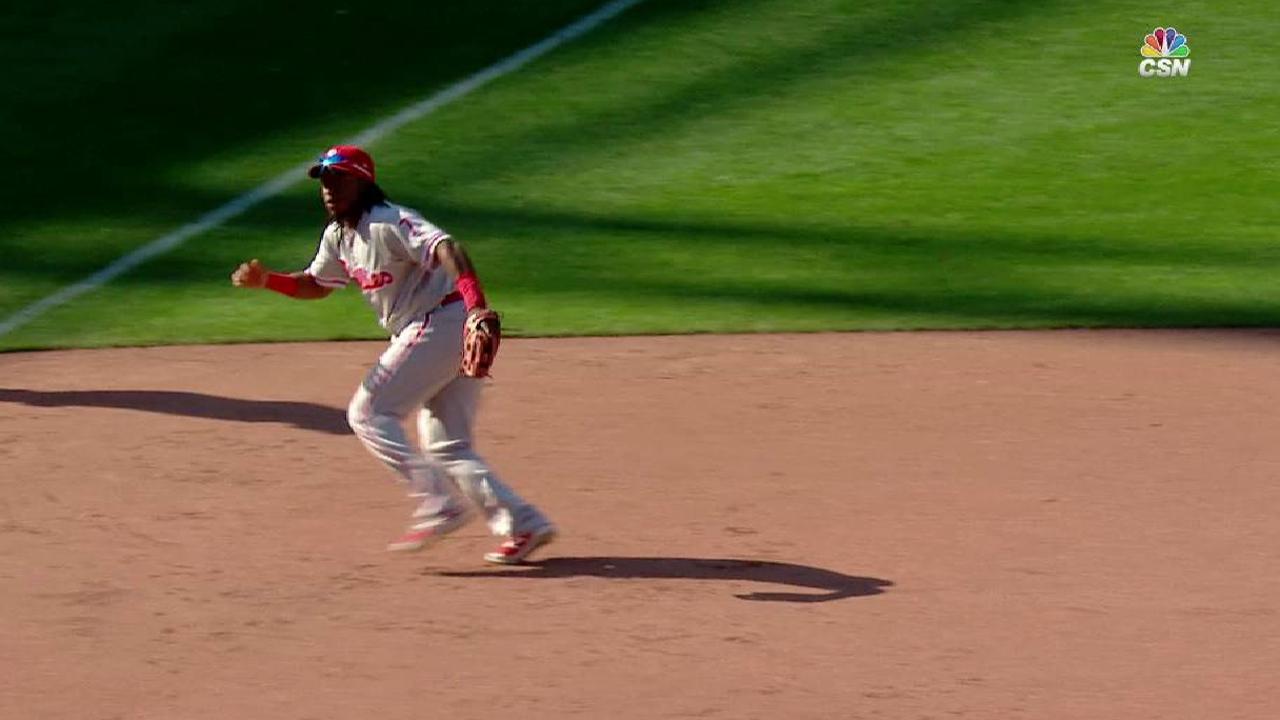 WASHINGTON -- Maikel Franco insists his spirits are up, despite the fact he has not started in a game since Monday.
Still, this week has been difficult.
"I've never been in this situation before," Franco said before Thursday night's series opener against the Nationals at Nationals Park. "It's tough."
Franco, 25, had started 129 of 137 games at third base before No. 4 Phillies prospect J.P. Crawford joined the team Tuesday. Crawford is a shortstop, but Phillies shortstop Freddy Galvis has played well and has a chance to win a Gold Glove, so the Phillies plan to play Crawford mostly at third and second so he can play regularly this month.
Crawford started his third consecutive game at third base Thursday. Phillies manager Pete Mackanin said Crawford will play elsewhere Friday, meaning Franco will return to the lineup.
"He's still our third baseman," Mackanin said.
But Franco's future with the organization is uncertain. The Phillies expected him to take a step forward offensively this season, but he has hit .223 with 27 doubles, one triple, 18 home runs, 62 RBIs and a .665 OPS. His .656 OPS as a third baseman ranks last among 23 qualified third basemen. His -0.8 WAR ranks 148th out of 153 players, according to FanGraphs.
The Phillies could give Franco one more shot to prove himself in 2018. Or if Crawford plays really well at third, they could make him their third baseman next season and decide if and when to move him to shortstop.
Franco said his confidence is not shot. He thinks he can do the job.
"I'm not going to lose my confidence because I know what I'm capable of," he said. "I mean, I'm going to play my game. I'm going to play my game. That's it."
Extra bases: Phillies outfielder Aaron Altherr said he passed his baserunning test, which means he could be cleared for game action. He has not played since Aug. 4 because of a strained right hamstring. ... Right-hander Jesen Therrien got examined in Philadelphia because of "right forearm symptoms." He was expected to rejoin the team in Washington.
Todd Zolecki has covered the Phillies since 2003, and for MLB.com since 2009. Follow him on Twitter and Facebook and listen to his podcast. This story was not subject to the approval of Major League Baseball or its clubs.