Leiter shows off K potential in solid relief outing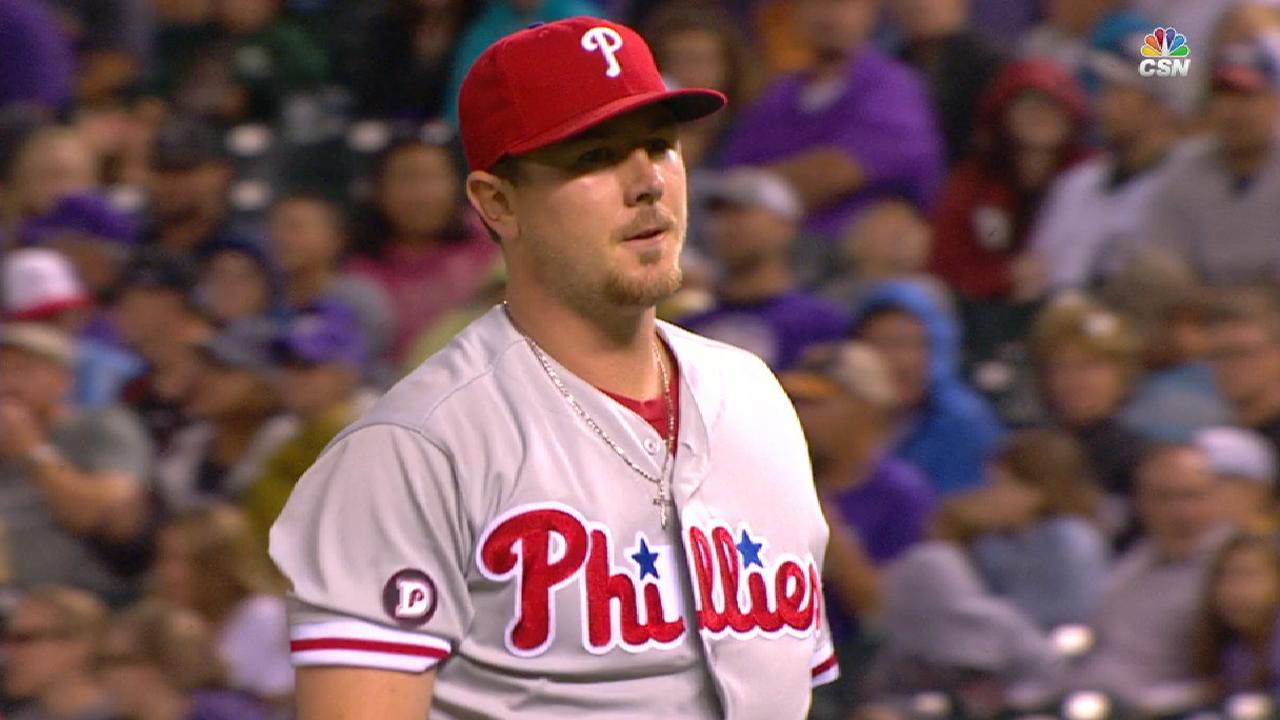 DENVER -- Mark Leiter did something Saturday that no Phillies pitcher had done in more than 47 years.
After replacing starter Nick Pivetta in the third inning of the Phillies' 8-5 loss, Leiter struck out nine batters in 4 1/3 relief innings, the highest strikeout total by a Phillies reliever since Lowell Palmer whiffed 10 on May 3, 1970. Leiter's performance kept he game from becoming a blowout, in turn giving the Phillies a chance to come back.
"He threw all his pitches for strikes, threw strikes with all his secondary pitches -- he's got quite a few of them -- and he made a lot of good hitters look bad," manager Pete Mackanin said. "Can't say enough about his performance."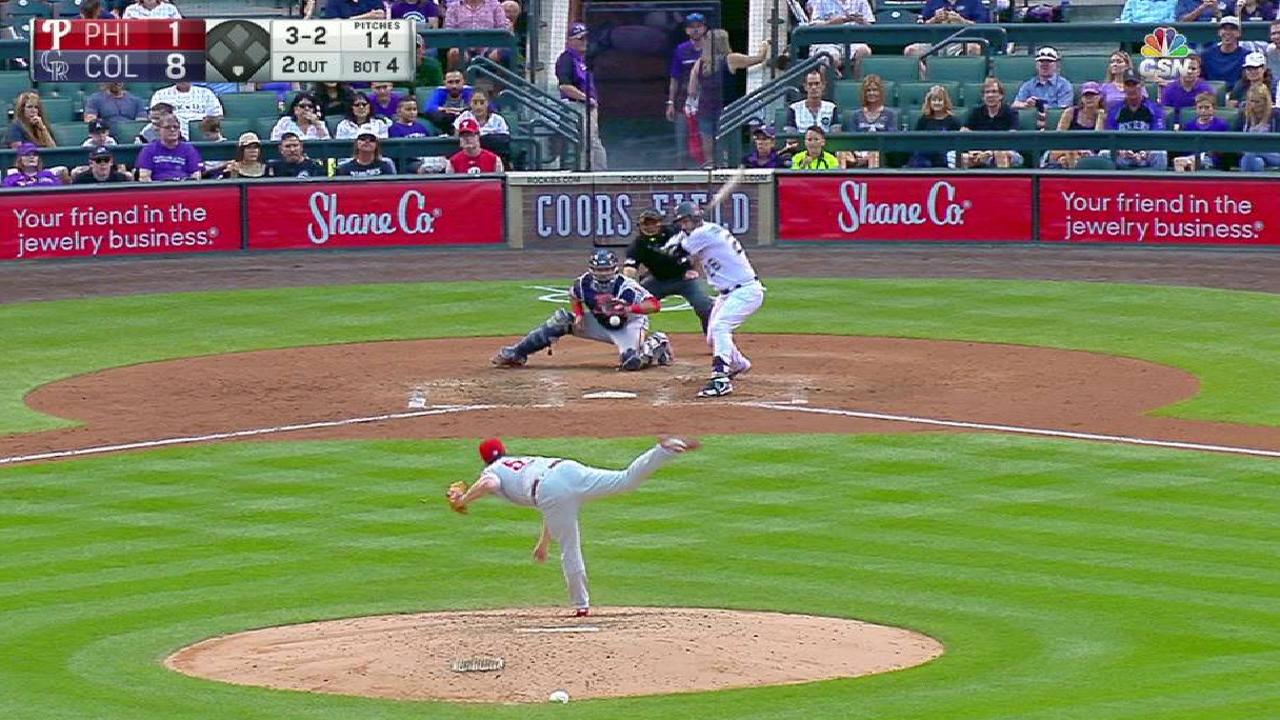 Leiter also became the seventh Phillies reliever ever to strike out nine or more batters in a game, and the first to do so without walking anyone. He is the sixth reliever in MLB history to fan nine or more without giving up a run or walk. The last to accomplish the feat was the Rockies' Bruce Ruffin on Sept. 14, 1993.
Additionally, Leiter fanned the first three Rockies he faced on nine pitches, though it wasn't an immaculate inning because he entered with two outs in the third.
Leiter induced 13 swings and misses on his 52 pitches. The only two hits he allowed were to Rockies starter Jon Gray and outfielder Gerardo Parra, both singles, and neither advanced past first base. He credited the execution of each of his six pitches for his success.
"In my opinion, they all have a purpose of when I'm gonna use them," Leiter said. "If you find a way where you throw a pitch only two times in a game, it still might help you if they haven't seen it, so I think anytime you have a good arsenal, you just gotta execute."
Leiter's night was so impressive that Rockies manager Bud Black, himself a former MLB pitcher, heaped praise on the rookie. Black said Leiter continued "the tradition" of his father (Mark) and uncle (Al), both ex-big leaguers.
NINE (!!!) strikeouts for @Leiter_Jr in relief tonight. 🔥

We head to the eighth, down by seven. #GoPhils pic.twitter.com/fLSNHNtOMg

— Phillies (@Phillies) August 6, 2017
"We were talking about it in the dugout. We couldn't solve this guy," Black said. "We were waiting for him to be pinch-hit for, and he wasn't. And he kept going back out there and striking our guys out."
Pivetta was grateful that Leiter picked him up, something the reliever said was the best thing about his outing.
"In this situation, you gotta try to eat some innings and save the bullpen from using a lot of guys," Leiter said. "I'm just trying to throw strikes and get ahead and not let my pitch count get away from me."
Max Gelman is a reporter for MLB.com based in Denver and covered the Pirates on Saturday. This story was not subject to the approval of Major League Baseball or its clubs.