Inbox: Time for Phillies to bring up prospects?
Beat reporter Todd Zolecki answers fans' questions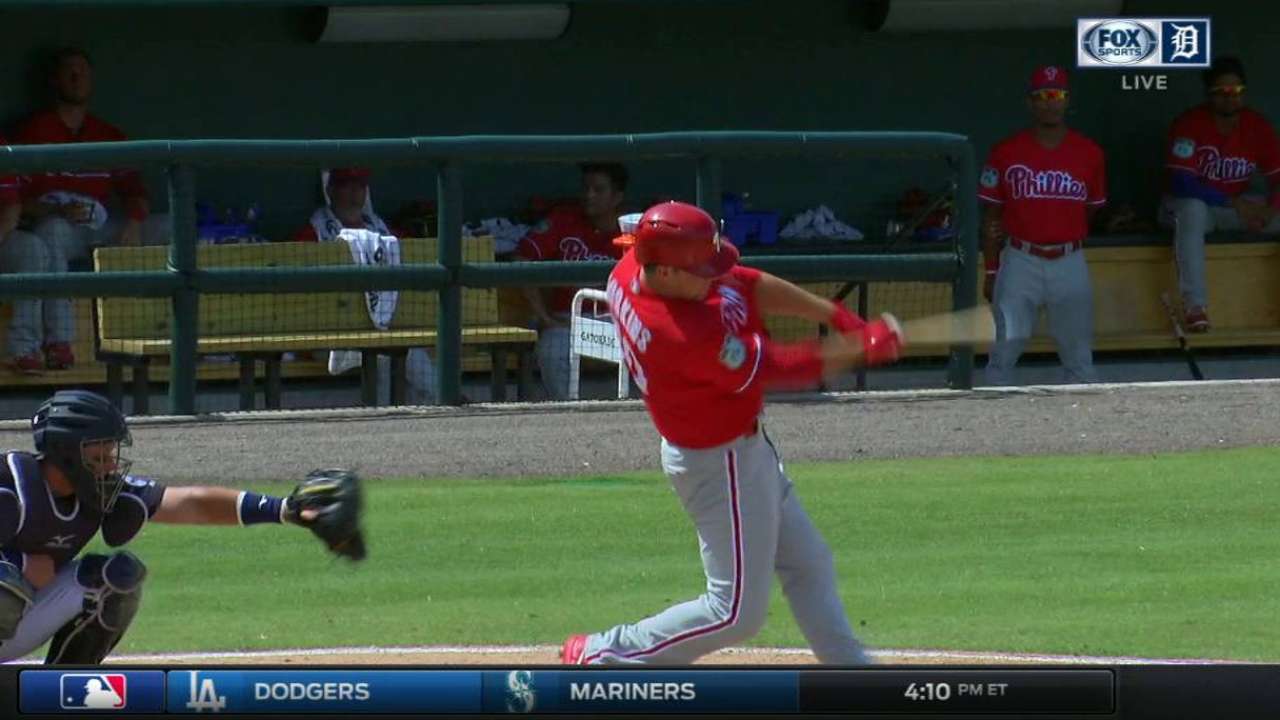 Why won't the Phillies call up their prospects?
-- Mike R., Turnersville, N.J.
I get this question more than any other. Fans are tired of the Phillies struggling, so they want the club to promote prospects to make things more interesting. I get that on an emotional level -- "Give me something different to watch, please!" -- but it is the wrong reason to promote somebody.
You promote prospects when the time is right and when they are ready. The last thing a rebuilding team needs are prospects playing in the big leagues before they are ready, only to watch them struggle and lose their confidence. For who? For what? A little instant gratification?
• Submit a question to the Phillies Inbox
Besides, what Triple-A prospects deserve a promotion right now? Rhys Hoskins -- No. 13 on Philadelphia's Top 30 Prospects list, according to MLBPipeline.com -- is playing like a big leaguer, but Tommy Joseph has him blocked at first base. (Joseph ranked 24th out of 294 batters with a .994 OPS in May.)
Outfielders Roman Quinn (No. 6), Nick Williams (No. 4) and Dylan Cozens (No. 9) have hit better lately, but the Phillies likely want to see if they can get Howie Kendrick and Michael Saunders hot before the non-waiver Trade Deadline at the end of July. I have no problem with that. A couple more months in Triple-A won't hinder Quinn, Williams or Cozens.
Jorge Alfaro (No. 3) has a .544 OPS since April 25. He has struck out 54 times and walked just three times this season. He has plenty to work on in the Minor Leagues. Top prospect J.P. Crawford just started to hit in the past couple weeks. He needs to keep that going for a while.
But here is something fans might not realize: the Phillies have been playing their kids. From 2000-16, according to baseball-reference.com, two Phils teams hold spots in the top 20 in games played by players 25 or younger: the 2015 Phillies (13th, at 871 games) and the '16 Phils (17th, at 855 games). The '17 club ranks fifth this season, at 240 games.
Since the beginning of the 2015 season, the Phillies have called up Maikel Franco (22 years old), Aaron Nola (22), Jerad Eickhoff (25), Aaron Altherr (23), Alec Asher (23), Joseph (24), Quinn (23), Alfaro (23), Zach Eflin (22), Edubray Ramos (23), Jake Thompson (22), Andrew Knapp (25), Nick Pivetta (24) and Ricardo Pinto (23). They made Rule 5 Draft pick Odubel Herrera their everyday center fielder at 23. Ben Lively (25) could start this weekend.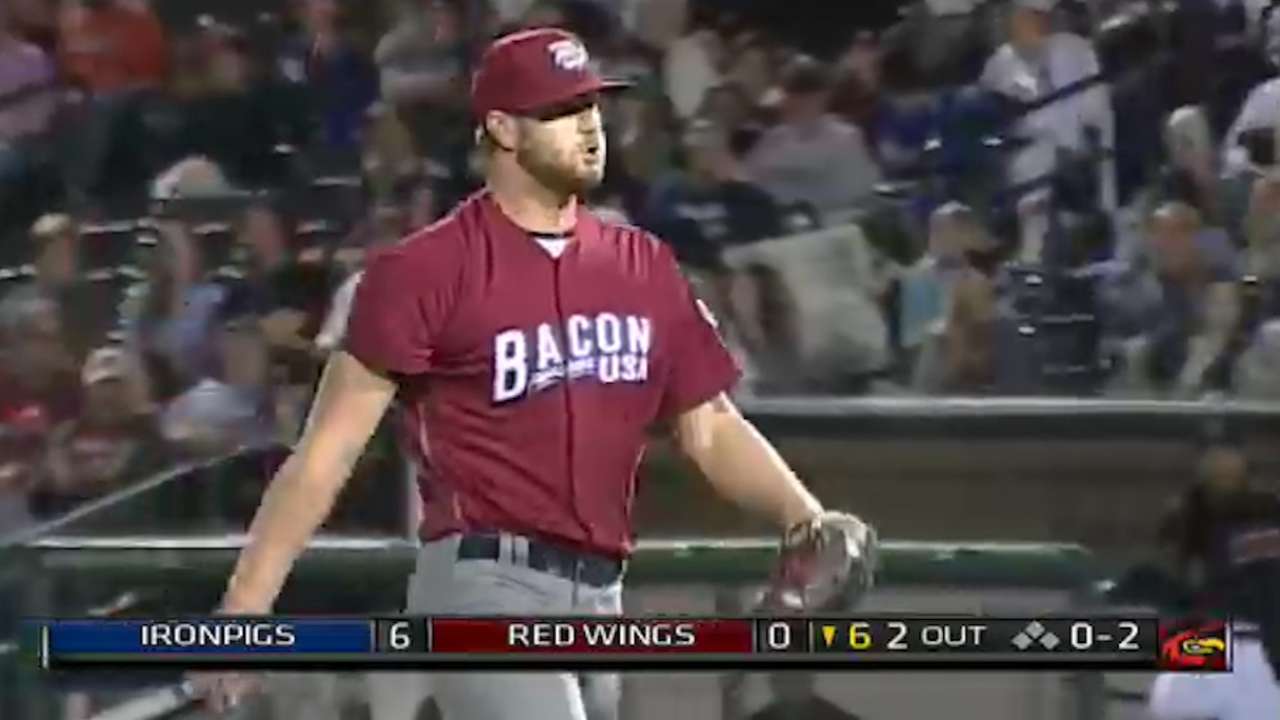 Now, the follow-up question inevitably is, "Yeah, but where are the 19- and 20-year-olds? The Phillies never promote anybody when they're really young." First, reality check: The Phils don't have anybody like that in the system. Second, most teams don't. There are only eight players since 2000 who have played more than 100 games by the time they turned 21: Bryce Harper (257), Manny Machado (138), Mike Trout (127), Justin Upton (126), Starlin Castro (125), Rougned Odor (114), Elvis Andrus (108) and Giancarlo Stanton (100).
If fans want to focus their concerns, they should focus on the performance of the Phillies' young players. There is plenty of time to turn things around, but some of them have underperformed. That is troubling, because the Phils might have more holes to fill than they anticipated, which could affect their timetable to return to the postseason.
Why not send Franco to Triple-A to get straightened out? I don't get it.
-- Frank G., Philadelphia
Phillies general manager Matt Klentak said Wednesday on Comcast SportsNet's pregame show that they want to show confidence in Franco. I get that, but there might come a time when the Phils have no choice. Franco remains incredibly important to the rebuild, particularly because Philadelphia has no third-base prospect knocking on the door. And while the Phillies could pursue Machado in free agency following the 2018 season, it's hardly a lock they will sign him. The Phils need Franco to succeed, so they might need to take drastic measures to try to make it happen.
Todd Zolecki has covered the Phillies since 2003, and for MLB.com since 2009. Read his Phillies blog The Zo Zone, follow him on Twitter and listen to his podcast. This story was not subject to the approval of Major League Baseball or its clubs.