Switch-pitcher Venditte ready to fight for role
Non-roster invitee joins Phillies after trade with Mariners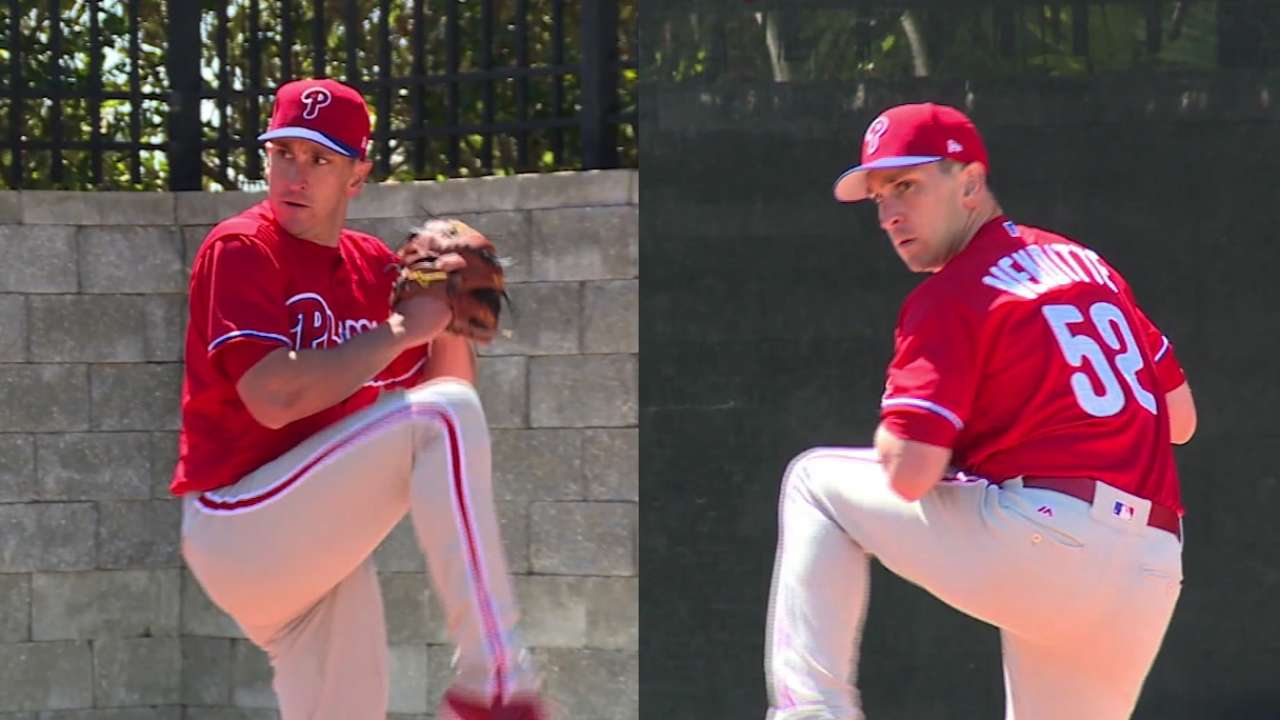 CLEARWATER, Fla. -- This is not the first time that Pat Venditte told the origin story of his six-fingered glove.
But it is a new one for most Phillies fans. Venditte is an ambidextrous pitcher, the first to pitch in the big leagues since Greg Harris pitched one inning ambidextrously for the Expos on Sept. 28, 1995, and the third to pitch ambidextrously in the big leagues since 1894.
Venditte, 31, got his first six-fingered glove as a 7-year-old, after his father traced his hands on paper and faxed them to Mizuno in Osaka, Japan.
• Spring Training: Information | Tickets | Schedule | Gear
"Two months later I had my first glove," Venditte said Thursday afternoon at Spectrum Field, where he joined the Phillies following a trade last weekend with the Mariners. "As crazy as it sounds, that's how it happened."
It is especially crazy because most 7-year-olds typically get their first glove at the local sporting goods store.
Venditte had his custom made halfway across the world.
"These gloves are pretty pricey," Venditte said. "I think they're around $600. I'm not sure if that's exact, but, yeah, it's a pricey endeavor."
But Venditte's father, Pat Venditte Sr., believed his son could have a future as a switch-pitcher. He started having him throw with both hands at 3 years old.
"Just thinking outside the box a little bit," Venditte said about his father. "He thought if there could be switch-hitters, why not a switch-pitcher? I'm very grateful he did that, because if you look at the velocity and things like that, I probably wouldn't be here without this switch-pitching advantage."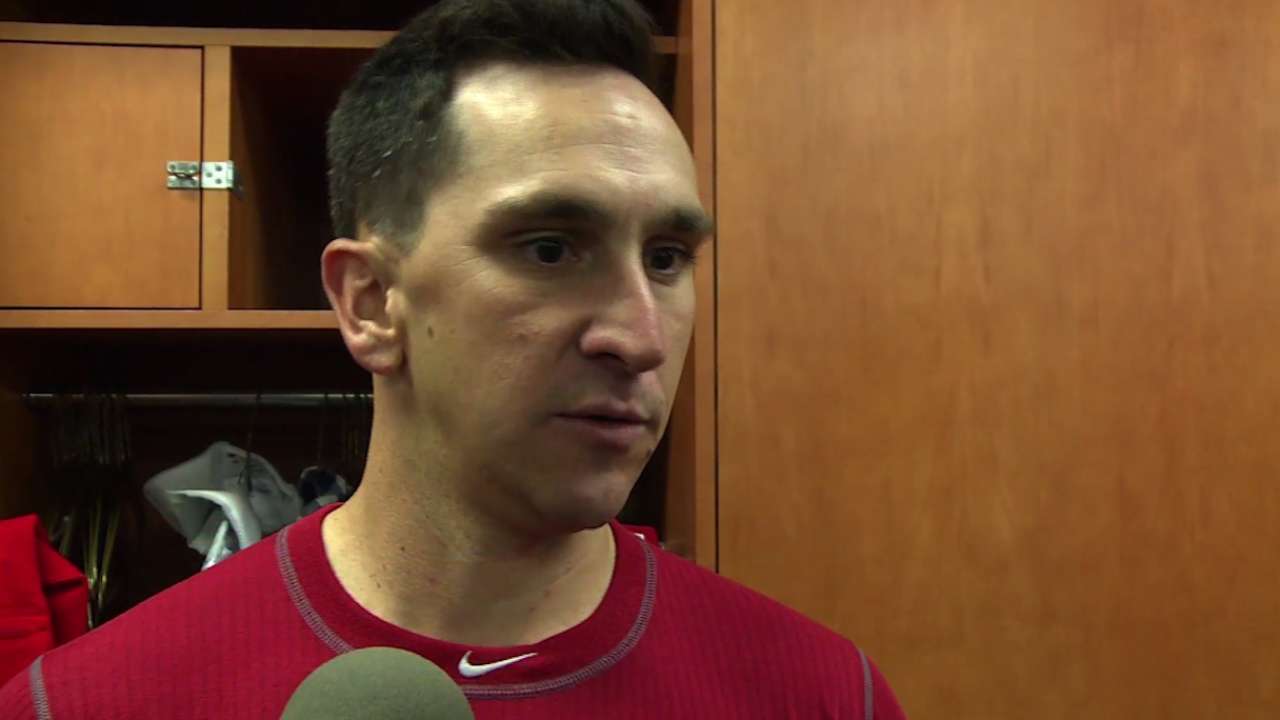 Venditte has a 4.97 ERA in 41 appearances with the A's, Blue Jays and Mariners from 2015-16. Left-handed hitters have hit .187 with a .617 OPS against him, while right-handed hitters have hit .286 with an .917 OPS. His fastball sits in the mid-80s mph.
But he has enjoyed more success as a lefty -- he throws sidearmed as a lefty -- but Venditte said he has never considered giving up throwing from the right side, where he throws over the top and sidearmed.
"That really hasn't factored in," he said. "If there is a day that they say you have to pitch one-handed if you want to pitch in the big leagues, then I'll address it when that happens. But it hasn't come up yet."
Venditte joins the Phillies with an outside chance to make their bullpen, although as a non-roster invitee it is more likely he opens the season in Triple-A.
"The last couple Spring Trainings I've had as a non-roster invitee; it's kind of an outside shot at making the team," he said. "I just kind of went in with the attitude that if I go in and show them that I can help the team, whether that be on Opening Day or in June, my goal here is to just have a good showing and help this team."
Todd Zolecki has covered the Phillies since 2003, and for MLB.com since 2009. Follow him on Twitter and listen to his podcast. This story was not subject to the approval of Major League Baseball or its clubs.