Joseph taking it slow with bruised left hand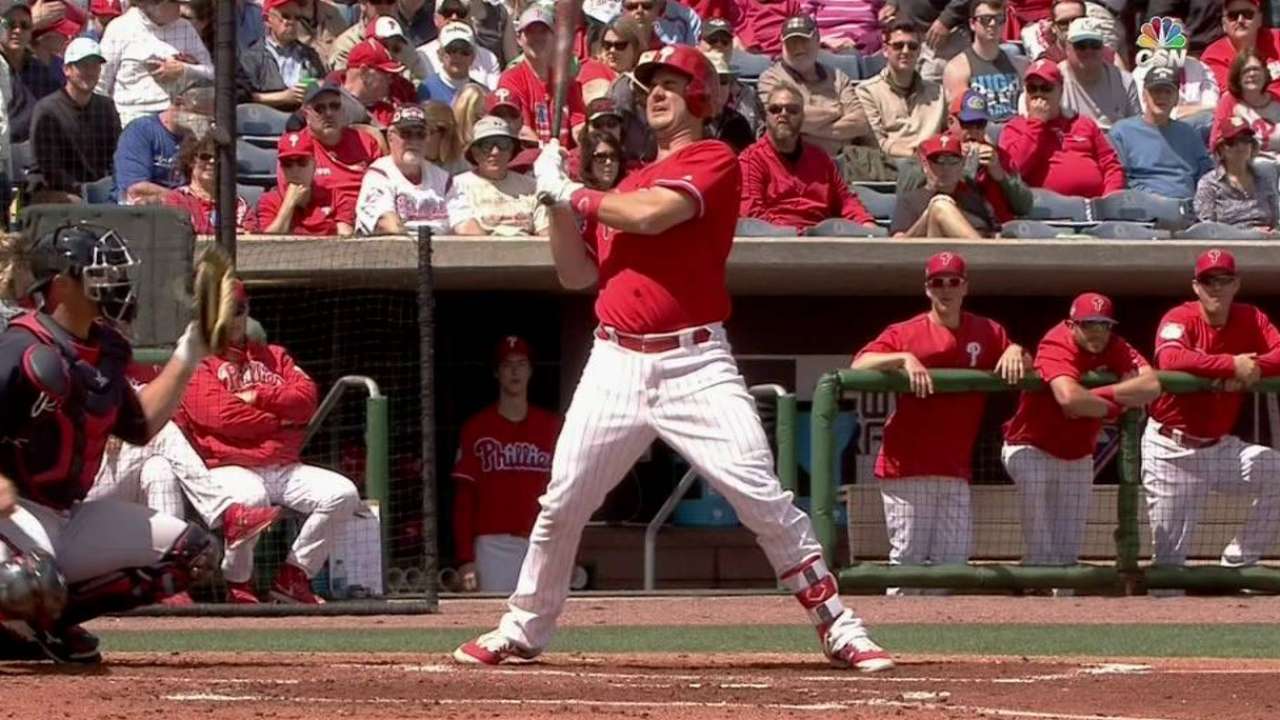 CLEARWATER, Fla. -- Phillies infielder Tommy Joseph's left hand needs more time to heal.
Joseph picked up a bat and tried to swing on Wednesday afternoon at Spectrum Field, about 24 hours after he was hit on the outside of the left hand with a pitch in a game against the Braves. Joseph, who sustained a bruise, knew immediately that he is not ready to play.
"It was still pretty uncomfortable," said Joseph, who was scratched from Wednesday night's lineup against the Yankees at George M. Steinbrenner Field in Tampa. "And one thing I don't want to do is have to move the knob [of the bat] around in my hand."
If Joseph moves the knob into a different spot, he could risk a hamate injury. Domonic Brown broke the hamate bone in his right hand in March 2011. Brown had surgery and rejoined the Phillies in late May 2011.
Joseph also had surgery on his left wrist in August 2015, so there is reason to be cautious.
"I don't really see the need in trying to find different ways [to hit right away]," Joseph said. "We experimented with different pads to put over everything, but right now, I'm just going to need another day. We'll reassess the situation tomorrow. There's definitely no timeline [to return]. Definitely take it day to day, and hang out with the ice machine all day and try to speed up the process."
Brock Stassi started in Joseph's place on Wednesday. Stassi is fighting for a bench job.
Todd Zolecki has covered the Phillies since 2003, and for MLB.com since 2009. Follow him on Twitter and listen to his podcast. This story was not subject to the approval of Major League Baseball or its clubs.