Gomez fine with any role Phils give him
Righty reliever will compete for closer's job; Saunders out of WBC 2017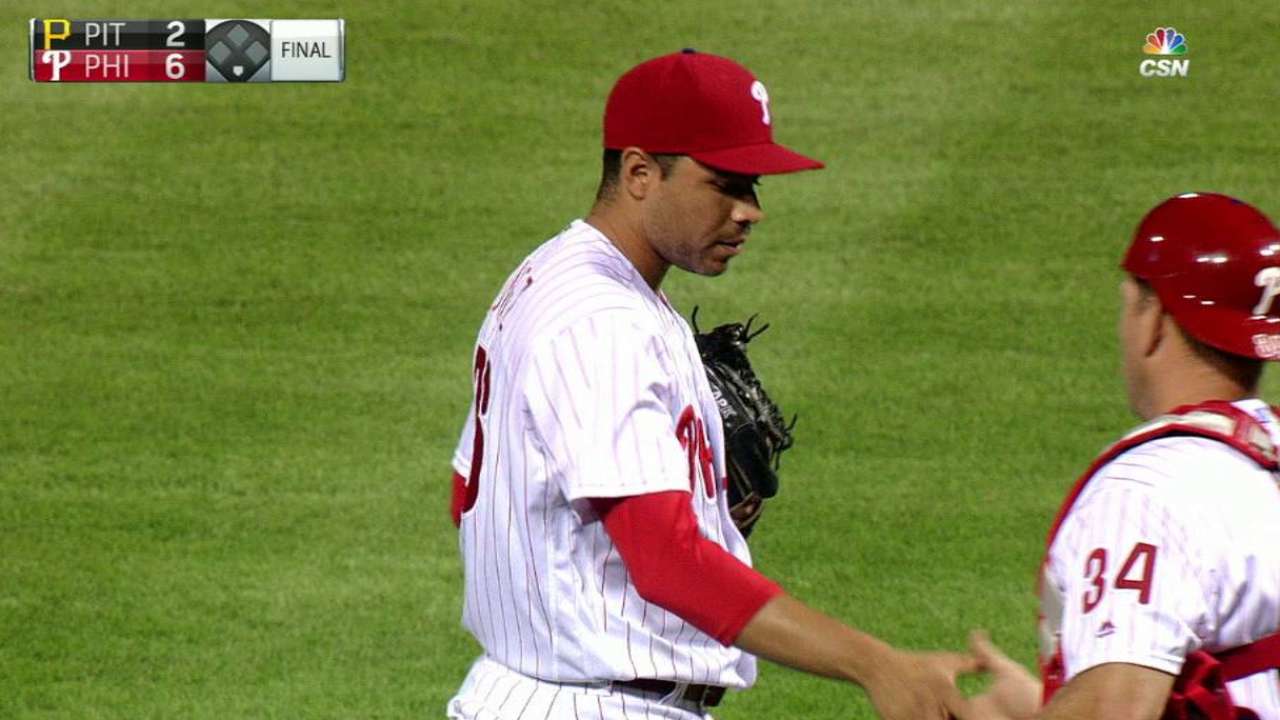 CLEARWATER, Fla. -- Phillies closer Jeanmar Gomez said Wednesday afternoon that he will know Thursday if he will play for Venezuela in the World Baseball Classic, although folks with the Phillies think it is highly unlikely he plays in the tournament.
"I'm on the roster right now," Gomez said. "I'm going to speak with my agent. I just want to be ready for Opening Day."
Phillies manager Pete Mackanin said Tuesday that "right now, Jeanmar's the closer." That follows an offseason in which Mackanin and Phillies general manager Matt Klentak said they expected an open competition for the closer's job this spring.
Gomez said he is fine in any role.
"Last year, my mentality was just to be ready," he said. "I just want to try to get the win for the team."
Gomez saved 37 games in 2016 but he also gave up 22 earned runs in 15 innings (19 appearances) from Aug. 14 through the end of the season. He lost his job in the final week of the season.
"Jeanmar Gomez, for four-and-a-half, five months last year, he was really good," Klentak said. "Thirty-seven saves is quite an accomplishment, and a lot of those, you guys watched them, were one-run games. Those are tough saves. I think to allow Jeanmar the opportunity to prove that he can serve in that role again, I think he deserves that. If he can't, we feel we have brought in players that we feel can help him and we'll just play it out. To me, and I know for Pete, and I know, because we talked about it, it's about setting the best seven- or eight-man bullpen as we can."
Saunders out of Classic
Phillies right fielder Michael Saunders said he will not compete with Canada in the World Baseball Classic.
Saunders joined the Phillies last month when he signed a one-year, $9 million contract. The deal includes an $11 million club option, which can jump to $14 million with incentives. There is a $1 million buyout.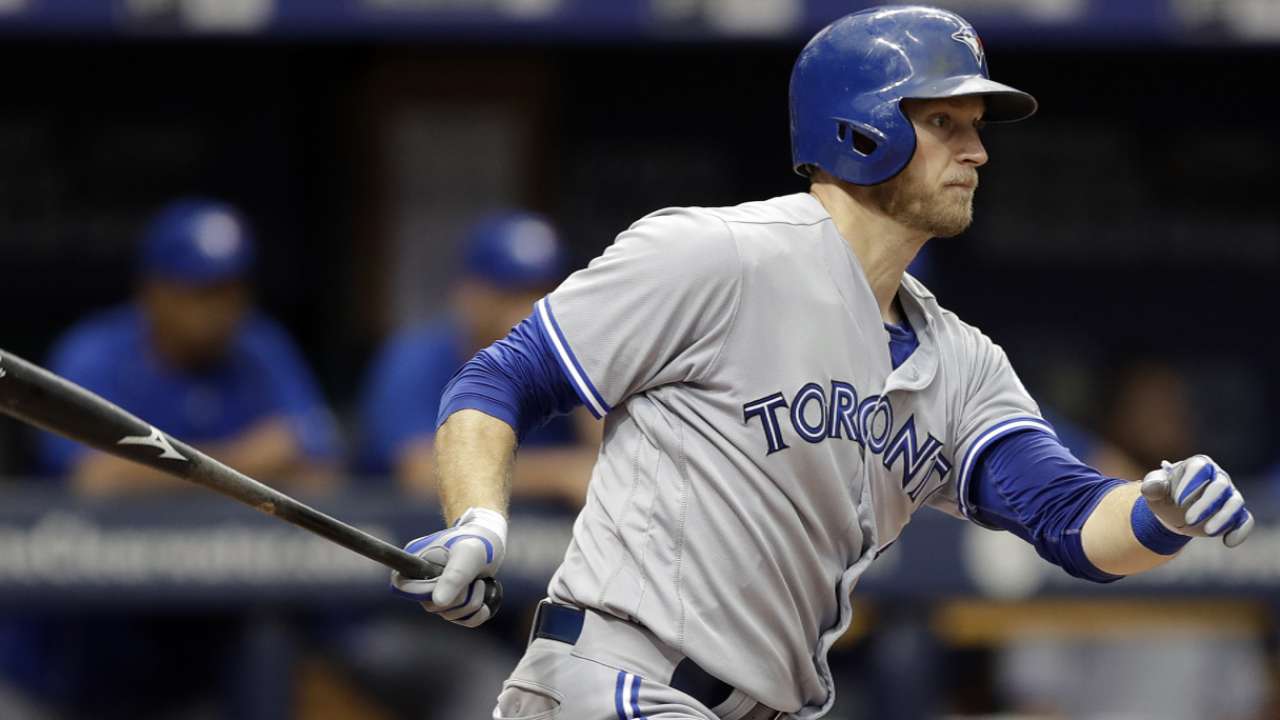 "If this makes any sense, it was a really hard decision but an easy one at the same time," Saunders said. "I've been with Baseball Canada since I was 14 years old. Greg Hamilton, who's kind of the director there, I've never told him no. This was the first time in my career I knew that it was in my best interest to be here with the guys and my teammates.
"If I had been here a couple years, I'd probably be playing in the WBC, but I have a responsibility to get to know my teammates. Not only that, but my outfielders as well. Playing with everyone, getting comfortable with everyone, because ultimately it's about the season first and the World Baseball Classic second. It was a hard decision but an easy one at the same time."
Todd Zolecki has covered the Phillies since 2003, and for MLB.com since 2009. Follow him on Twitter and listen to his podcast. This story was not subject to the approval of Major League Baseball or its clubs.