Who are the Top 5 all-time players from Philly?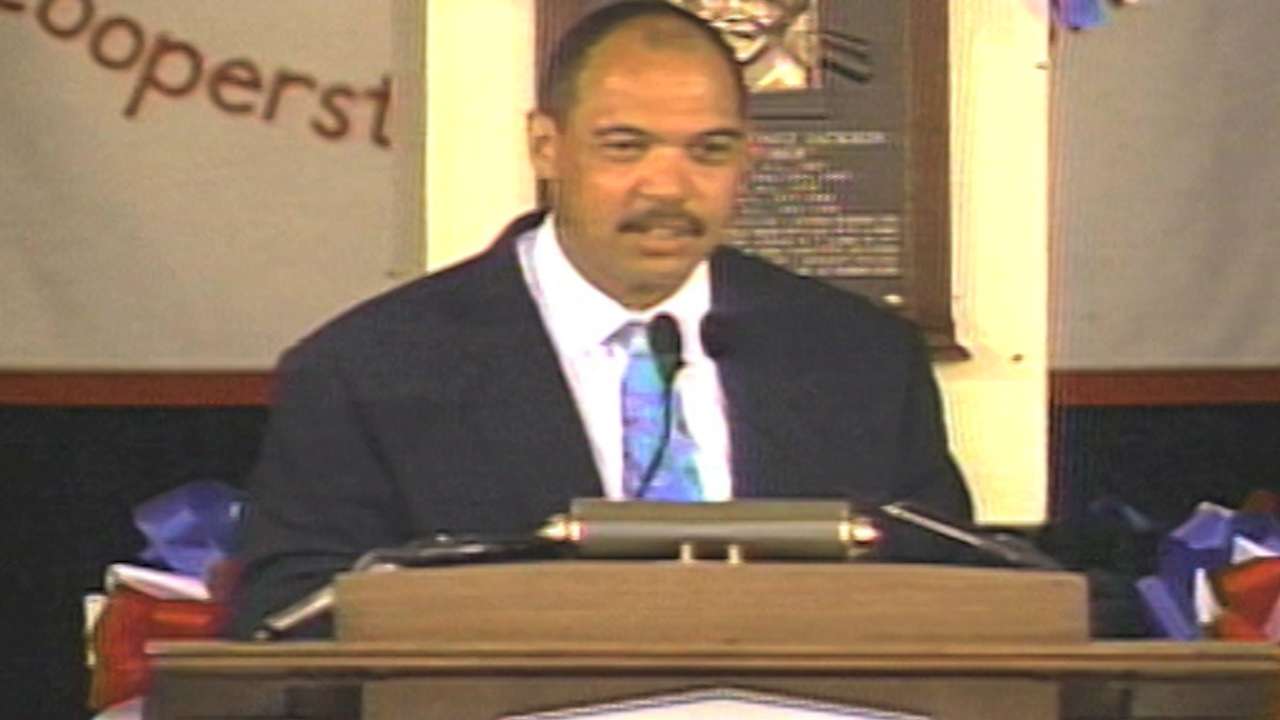 It's easy to tell which city your favorite baseball player represents: It's likely your city, and it's emblazoned across his chest 162 times every season. But what about the cities where players learned to turn on a fastball, where they played youth baseball, where they raised families? Where did history's best players come from, and which hailed from your neck of the woods?
Across MLB.com, we profiled all 27 Major League cities through the lens of the talent they've spawned. Players don't need to be born in the city to represent it. Inclusion criteria simply demands the player spent his formative years there, preferably high school, and that he did so within the city limits or in its immediately surrounding areas.
Using career WAR as a guide* -- but also considering other factors, such as the era they played, postseason accomplishments, if they played professionally in that city, and Hall of Fame status -- we'll rank the best five players all-time from each city, list some excellent names that couldn't crack the top five and sprinkle in some current players, too.
• Who are the Top 5 players from other Major League cities?
The mission was to create as complete a historical picture of your city's baseball tradition -- and to as accurately honor its legends -- as possible.
*(Baseball Reference version)
Reggie Jackson
Born: May 18, 1946
Accolades: 1973 American League Most Valuable Player Award winner, 14-time All-Star, two-time AL Silver Slugger Award winner, five-time World Series champion, two-time World Series MVP, four-time home run champion, .262/.356/.490 hitter with 563 home runs over 21 seasons, 73.8 WAR, inducted into Hall of Fame in '93
High school: Cheltenham
"Mr. October" was born in Abington, Pa., and he was raised north of Philadelphia, mostly by his father. He starred in football, basketball, baseball and track before accepting a football scholarship to Arizona State University. He ended up a better baseball player. Jackson spent his entire career in the AL, so he never played professionally in his hometown.
Mike Piazza
Born: Sept. 4, 1968
Accolades: All-time record for home runs as a catcher, 12-time All-Star, 1993 National League Rookie of the Year Award winner, 10-time NL Silver Slugger Award winner, .308/.377/.545 hitter with 427 home runs over 16 seasons, 59.4 WAR, inducted into Hall of Fame in 2016
High school: Phoenixville
By now, Piazza's story is the stuff of legends: Drafted as a favor by family friend Tommy Lasorda, Piazza blossomed into the best-hitting catcher of all time. Piazza's father, Vince, knew Lasorda from childhood in Norristown, the Philadelphia suburb where Mike was born. Mike grew up idolizing Phillies third baseman Mike Schmidt, and he retired with a better career batting average.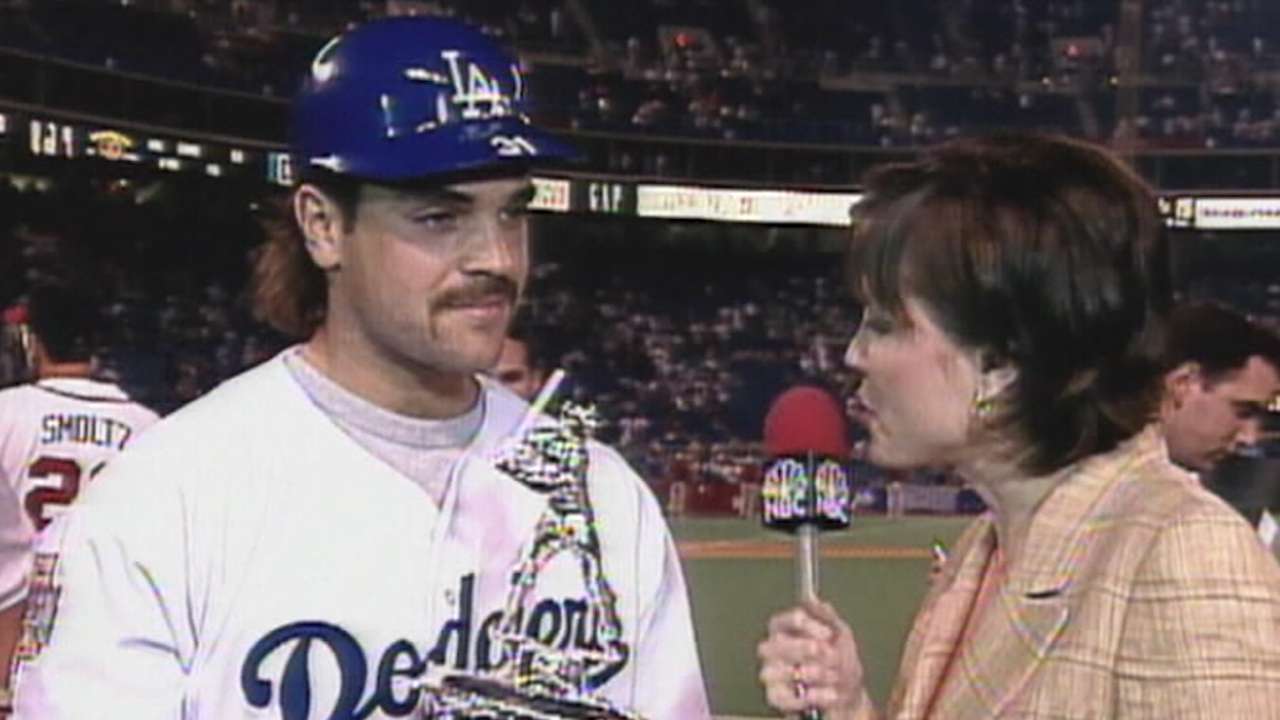 Roy Campanella
Born: Nov. 19, 1921 (died June 26, 1993)
Accolades: Three-time NL MVP Award winner, eight-time All-Star, 1955 World Series champion, led NL in RBIs in '53, .276/.360/.500 hitter with 242 home runs over 10 seasons, 34.2 WAR, inducted into Hall of Fame in '69
High school: Simon Gratz
Born in the Germantown section of Philadelphia in the 1920s to interracial parents, then paralyzed as an adult, Campanella endured a uniquely challenging life. He played just 10 years in the Majors -- due to circumstances beyond his control -- but they were great ones.
Jamie Moyer
Born: Nov. 18, 1962
Accolades: 2003 AL All-Star, '08 World Series champion, '03 Roberto Clemente Award winner, inducted into Mariners Hall of Fame in '15, 269-209 record with a 4.25 ERA over 25 seasons, 50.2 WAR
High school: Souderton
Moyer was born in Sellersville, Pa., and pitched for St. Joseph's University in Philadelphia. He won 20 games in 2001 and 21 games in '03 for Seattle, and he pitched in the big leagues for a quarter of a century, retiring in '12 at age 49.
Bucky Walters
Born: April 19, 1909 (died April 20, 1991)
Accolades: 1939 NL MVP Award winner, six-time All-Star, won pitching Triple Crown in '39, three-time wins leader, two-time ERA champion, '40 World Series champion, 198-160 record with a 3.30 ERA over 16 seasons, 46.4 WAR
High school: Germantown
Walters, the Reds' right-handed ace in the late 1930s and early '40s, earns one of this series' most highly contested fifth spots because of how he dominated the league at his peak. From 1939-44, Walters averaged a 20-12 record, 285 innings per year and twice led the league in ERA+.
Honorable mention: George Burns, Harry Davis, Bill Dietrich, Jimmy Dykes, Del Ennis, Mark Gubicza, Bobby Higginson, Pat Kelly, Tommy Lasorda**, Jeff Leonard, Herb Pennock**, John Smiley, Al Spangler, Eddie Stanky, Mickey Vernon
**(Indicates a member of the National Baseball Hall of Fame)
Active players: Andrew Bailey, Phil Gosselin, Erik Kratz, Anthony Recker, Ross Stripling
Joe Trezza is a reporter for MLB.com based in New York. Follow him on Twitter at @joetrezz. This story was not subject to the approval of Major League Baseball or its clubs.