Sandberg discusses spring struggles, praises Howard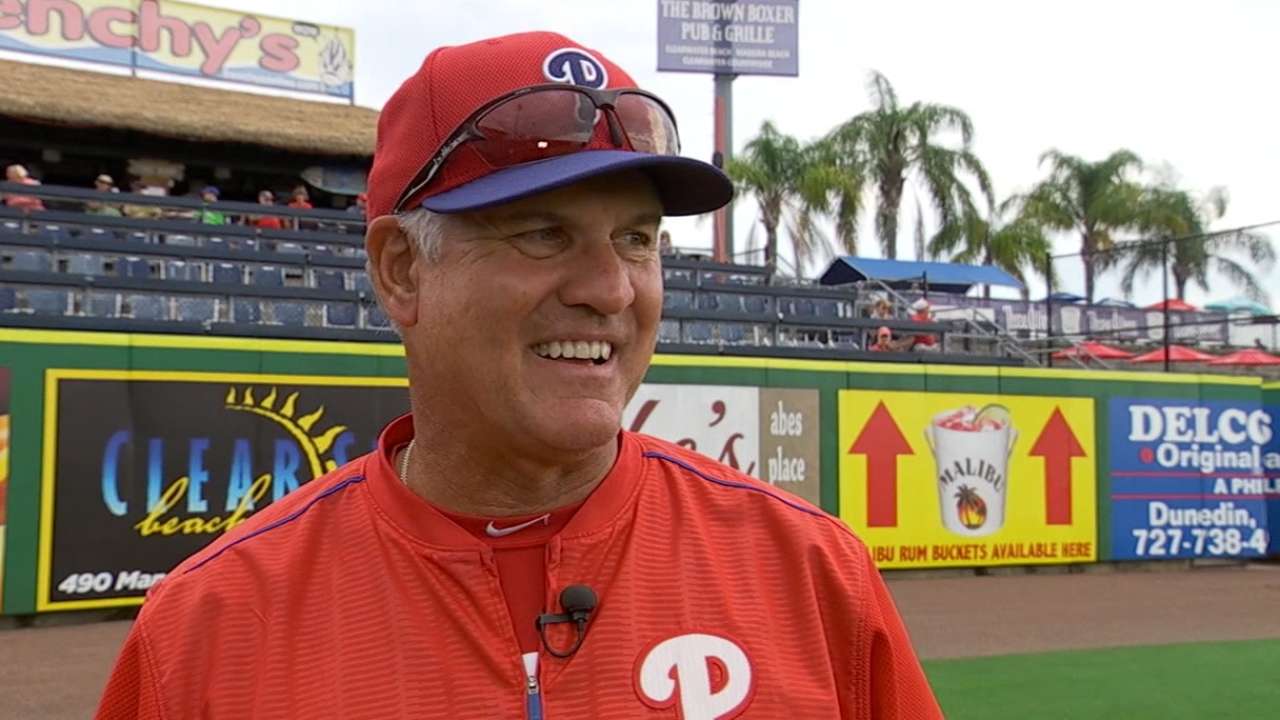 CLEARWATER, Fla. -- The Phillies had a remarkably troubling finish to their Grapefruit League season.
They lost Thursday afternoon to the Rays at Bright House Field, 10-1, to finish 1-7-1 in their last nine games. They were outscored 72-27 in that stretch.
"Yeah," Phillies manager Ryne Sandberg said, when asked if that finish was troubling. "That's why I'm glad we have a couple games there in Philadelphia to straighten that out. We can still have a couple good games and start off on a different note than it has been the past week."
Sandberg expressed his frustration Monday following an 18-4 loss to the Pirates in Bradenton, Fla. But asked if he planned to speak to the team, he said he had not thought about it. It is unclear if he will talk to them before Monday's season opener against the Red Sox at Citizens Bank Park, but clearly the spring has done nothing to change opinions that the Phillies are at the beginning of a long rebuilding season.
"Today's game wasn't a good game on the effort side of things," Sandberg said. "I think traveling to Philadelphia, and a little change of scenery and really getting after the two exhibition games … we need those two games to really get ready for Opening Day."
The Phillies finished 12-17-2 this spring.
"We did show some good things the first 20 games or so," Sandberg said.
Howard's spring struggles: The Phillies were optimistic about Ryan Howard entering camp. He appeared to be in his best shape in years, and he also has some serious family issues behind him. The Phillies hoped a healthier Howard with a clearer mind would bounce back in 2015.
Howard went 0-for-3 Thursday to finish the spring hitting .171 (12-for-70) with three doubles, three home runs, nine RBIs, four walks and 24 strikeouts.
"You know what?" Sandberg said. "He's put in the work. He's done everything that's been asked. Hopefully all of that will pay off in the season. He's in a good place as far as his stance. He's done a lot of extra hitting. I think he has more bat speed than he had all of last year. So I look forward to those things to click and I look for him to hopefully get off to a good start and a good season."
Todd Zolecki is a reporter for MLB.com. Read his Phillies blog The Zo Zone. Follow him on Twitter. This story was not subject to the approval of Major League Baseball or its clubs.