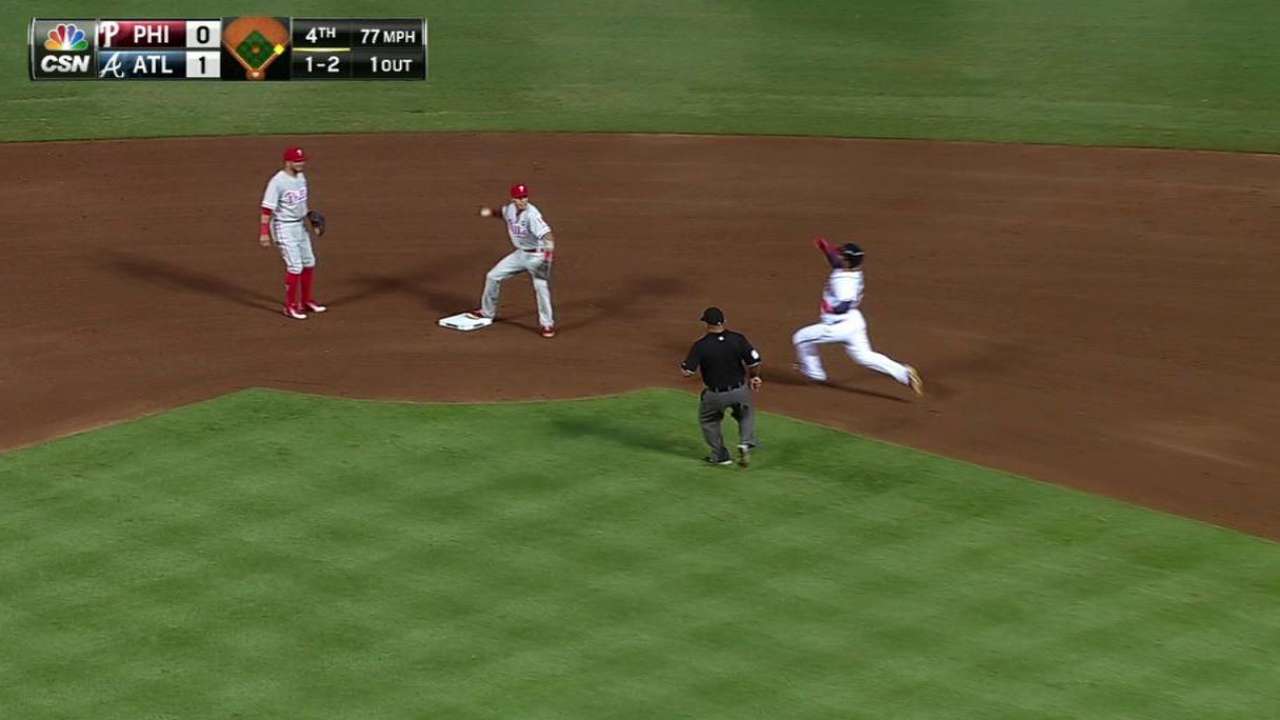 The Braves entered Friday's series opener with the Phillies as Major League Baseball's worst home run hitting team, but the long ball proved to be the difference as Jonny Gomes and Juan Uribe both connected off of Phillies starter Adam Morgan to lead Atlanta to a 2-1 win.
The homers backed up yet another solid home performance from Julio Teheran, who allowed just one unearned run over seven innings. Teheran was far from flawless, as he worked around Philadelphia baserunners throughout the evening, but still managed to lower his home ERA to 2.04.
More
Todd Zolecki has been the Phillies beat reporter for MLB.com since 2009, and has been covering the Phillies since 2003.
This story was not subject to the approval of Major League Baseball or its clubs.