Thompson aiming to deliver in clash with LA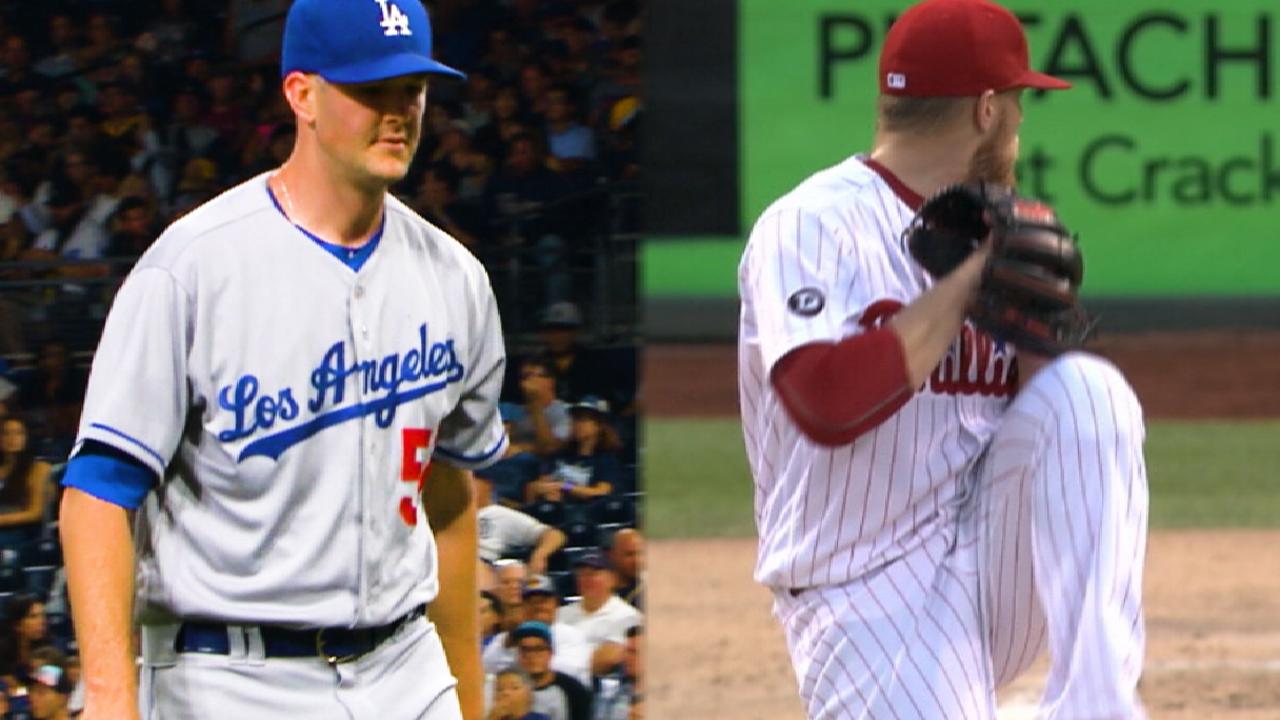 The Dodgers are closing in on a fifth straight National League West title and Wednesday night's game against the Phillies may see a visitors' clubhouse doused with champagne.
With a magic number of two, the Dodgers can clinch the division with a win and a D-backs loss to the Padres on Wednesday.
Continue Reading
Ben Harris is a reporter for MLB.com based in Philadelphia. This story was not subject to the approval of Major League Baseball or its clubs.