Eickhoff seeks first win against Dodgers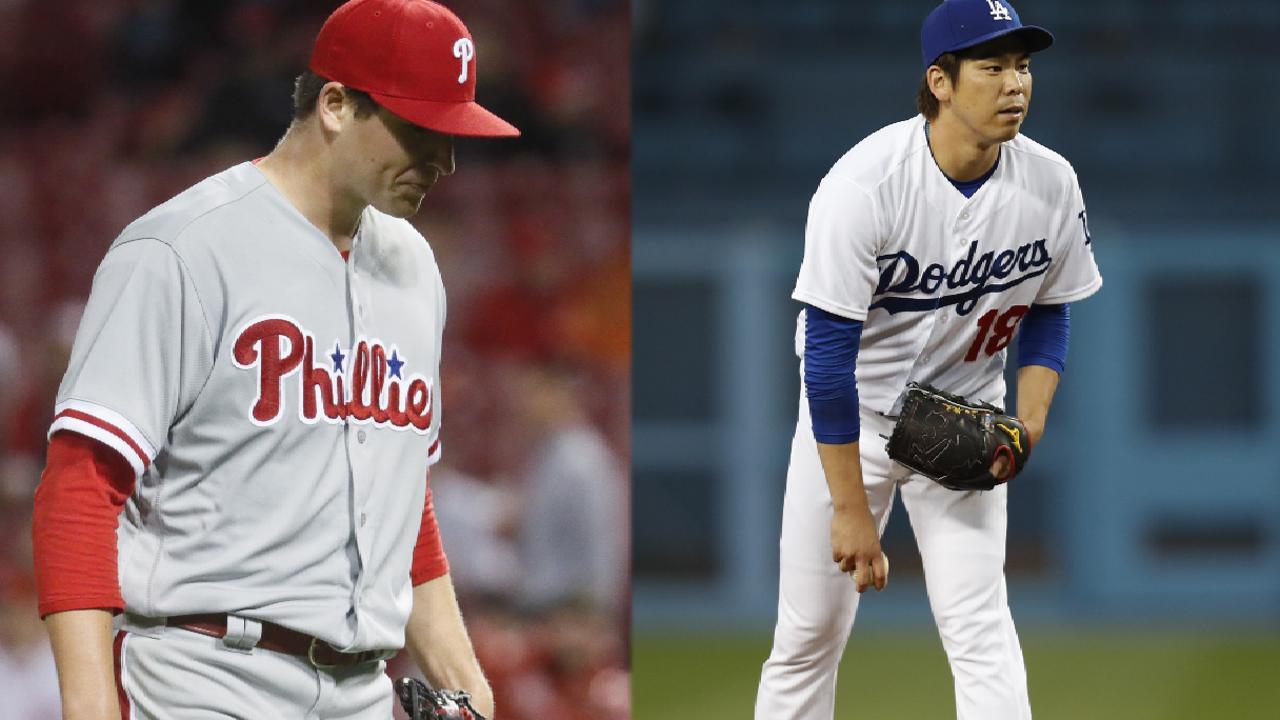 Jerad Eickhoff is still searching for his first win of 2017. But given his 2.55 ERA, he looks to be the same consistent pitcher the Phillies have seen for the last year and a half, when he starts the opener of a three-game series vs. the Dodgers in Los Angeles on Friday.
In his lone start last year against the Dodgers, Eickhoff allowed four earned runs, tied for the fourth-most he allowed in any of his 33 starts. That speaks volumes of his reliability. Eickhoff was taken deep by Justin Turner, a three-run shot, and Yasmani Grandal, a solo homer, during that game.
Continue Reading
Ben Harris is a reporter for MLB.com based in Philadelphia. This story was not subject to the approval of Major League Baseball or its clubs.