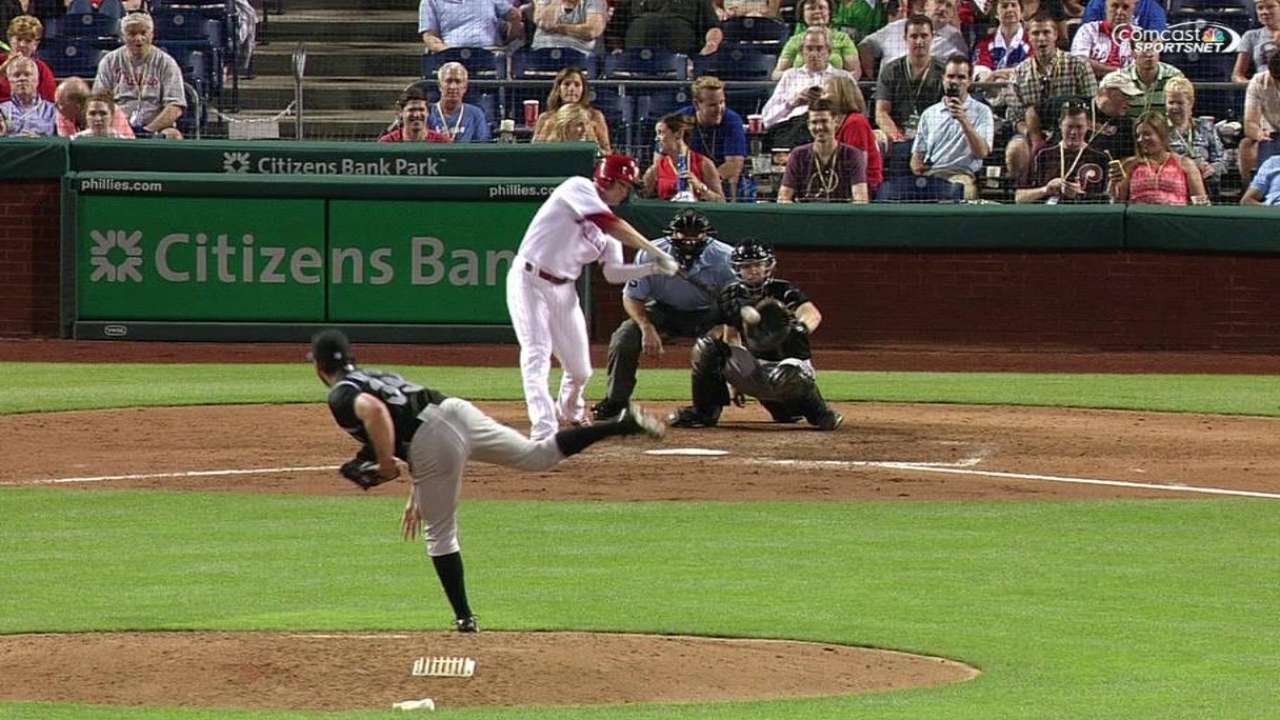 PHILADELPHIA -- Cody Asche had plenty of things to be nervous about in the Phillies' 4-1 loss.
Yesterday, Asche was a Minor Leaguer. Last month, he was a third baseman. And a few hours ago, he and his teammates were in danger of combining to tally zero hits over nine innings. But none of this troubled Asche.
More
Nick Suss is an associate reporter for MLB.com. This story was not subject to the approval of Major League Baseball or its clubs.