Howard taking recent power surge in stride
Phillies first baseman has homered three times in past five games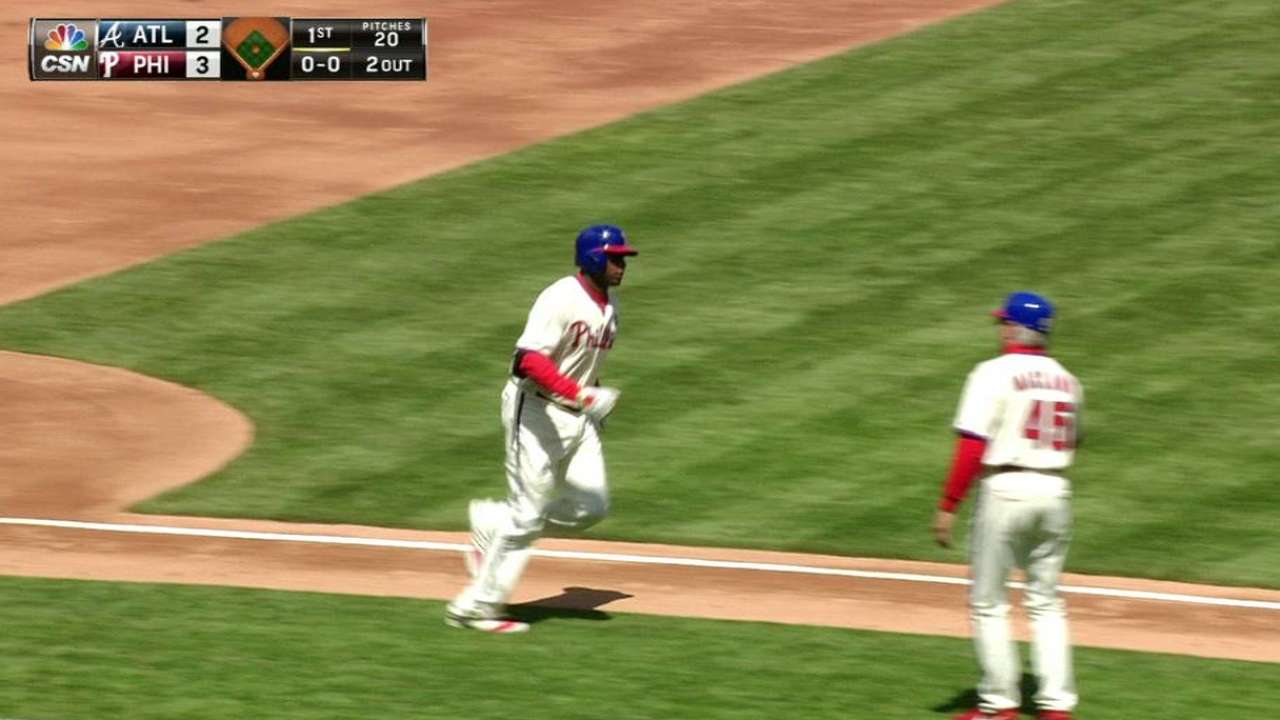 PHILADELPHIA -- Ryan Howard has taken to the phrase "that's baseball" to describe his play this month. Slow start? That's baseball. Signs of improvement recently? That's baseball.
Howard hit a three-run home run against Braves right-hander Trevor Cahill in the first inning of Sunday's 5-4 victory over the Braves at Citizens Bank Park, helping the Phillies to their second series victory of the season. Howard hit his first home run of the season Tuesday and his second Saturday, giving him three home runs in his last five games.
More
Todd Zolecki is a reporter for MLB.com. Read his Phillies blog The Zo Zone. Follow him on Twitter. This story was not subject to the approval of Major League Baseball or its clubs.