Phillies transfer Araujo to 60-day DL
Veteran outfielder Bogusevic promoted from Triple-A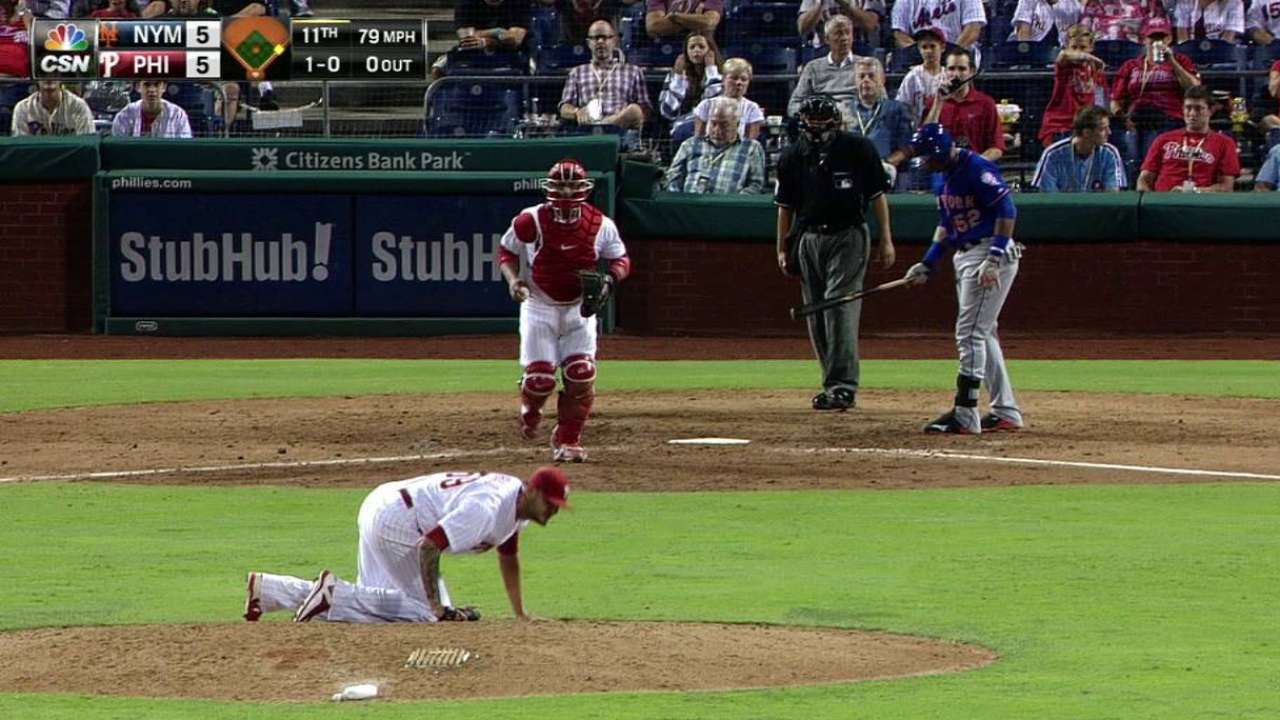 BOSTON -- The Phillies transferred left-handed reliever Elvis Araujo (left groin strain) to the 60-day disabled list and added outfielder Brian Bogusevic to their 40-man roster, the club announced on Friday.
Araujo originally went on the 15-day DL on Aug. 27, when he was injured during the 11th inning of a game against the Mets, so the move will effectively end his season. The southpaw pitched to a 3.38 ERA in 34 2/3 innings as a rookie, struggling with command at times, but also averaging a promising 8.83 strikeouts per nine innings.
More
Alec Shirkey is an associate reporter for MLB.com. This story was not subject to the approval of Major League Baseball or its clubs.