Phillies trade talks with Crew over Papelbon lose steam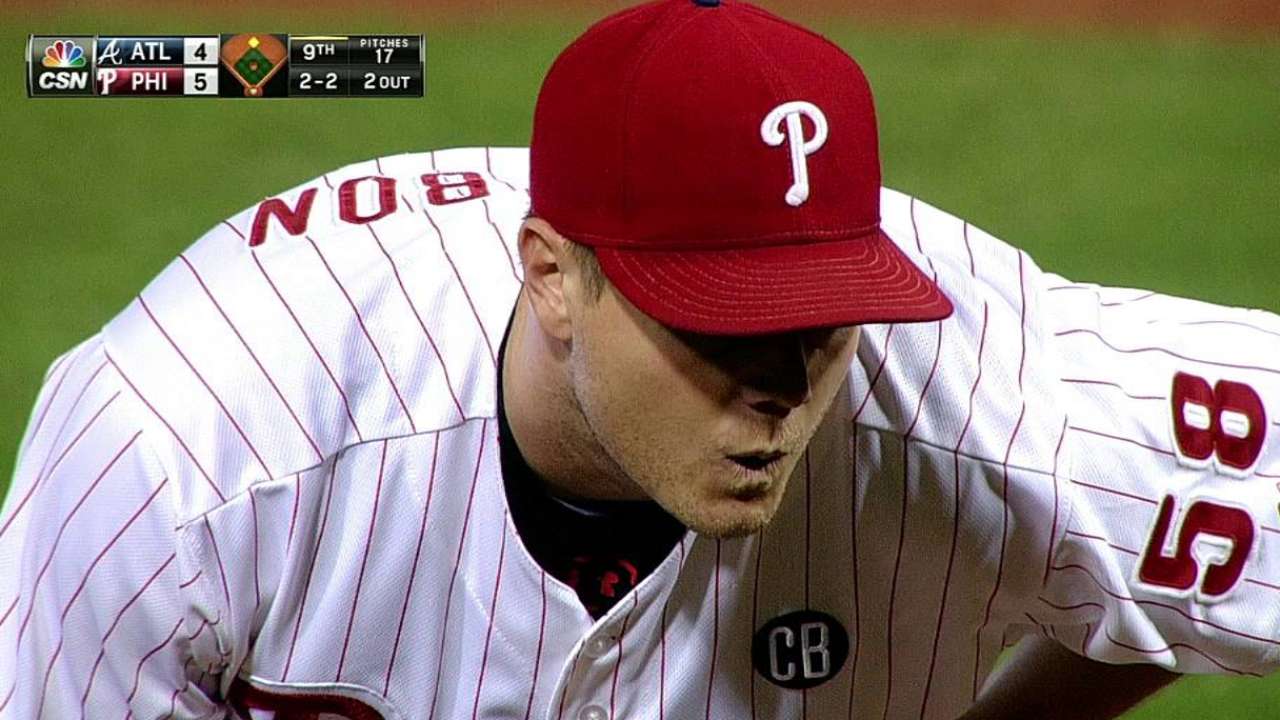 Trade talks between the Phillies and Brewers regarding closer Jonathan Papelbon have "dissipated," Brewers general manager Doug Melvin told the Milwaukee Journal Sentinel on Saturday.
"It doesn't appear there's any momentum to it right now," Melvin told the newspaper. "It could be revived later, I guess, but right now there's nothing happening.
More
Cash Kruth is a reporter for MLB.com. Follow him on Twitter at @cashkruth. This story was not subject to the approval of Major League Baseball or its clubs.