Inbox: Is the Phillies' offense going to pick up?
Beat reporter Todd Zolecki answers Philadelphia fans' questions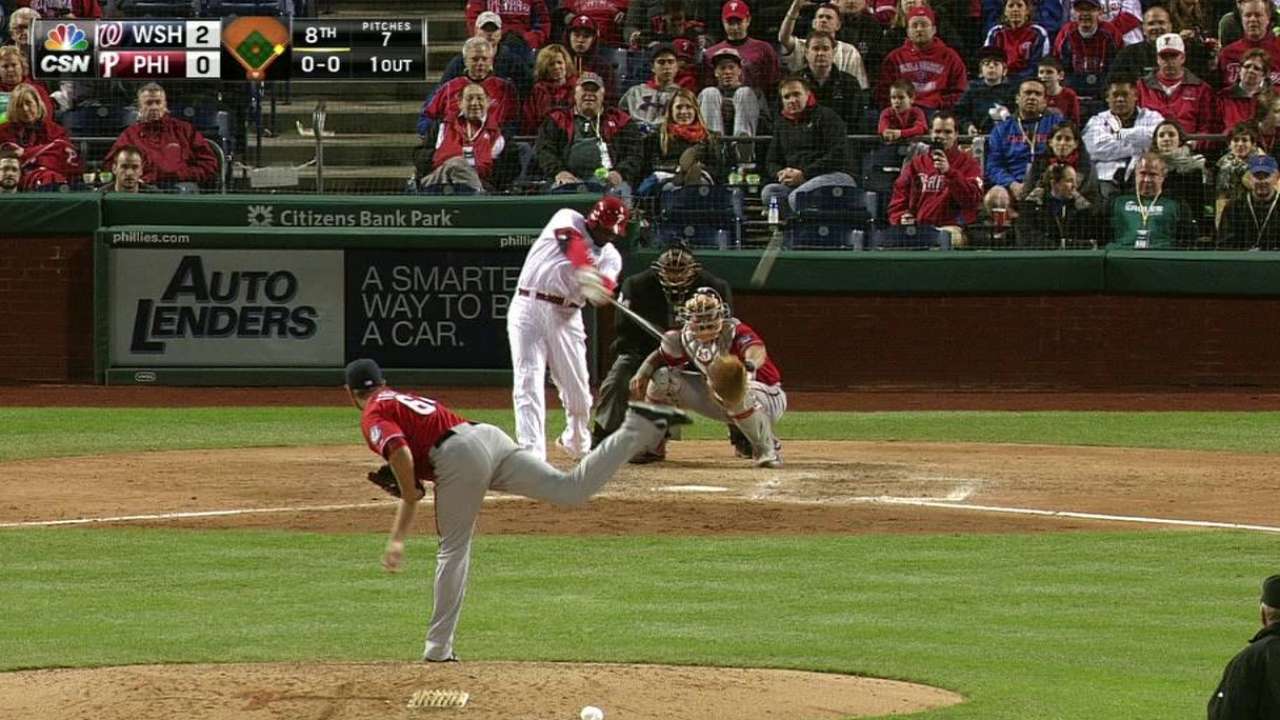 Are the Phillies really going to hit this way the entire season?
-- Corey K., Philadelphia
The offense should improve, but how much better it will get is an entirely different question. The Phillies are averaging 2.46 runs per game through 13 games, which would be the lowest single-season average in franchise history. The 1942 club averaged 2.61 runs per game, which makes it the only Phils team to finish a season averaging fewer than 3.22 runs per game.
More
Todd Zolecki is a reporter for MLB.com. Read his Phillies blog The Zo Zone. Follow him on Twitter. This story was not subject to the approval of Major League Baseball or its clubs.