Inbox: When will Rollins trade officially happen?
Phillies beat reporter Todd Zolecki answers questions from fans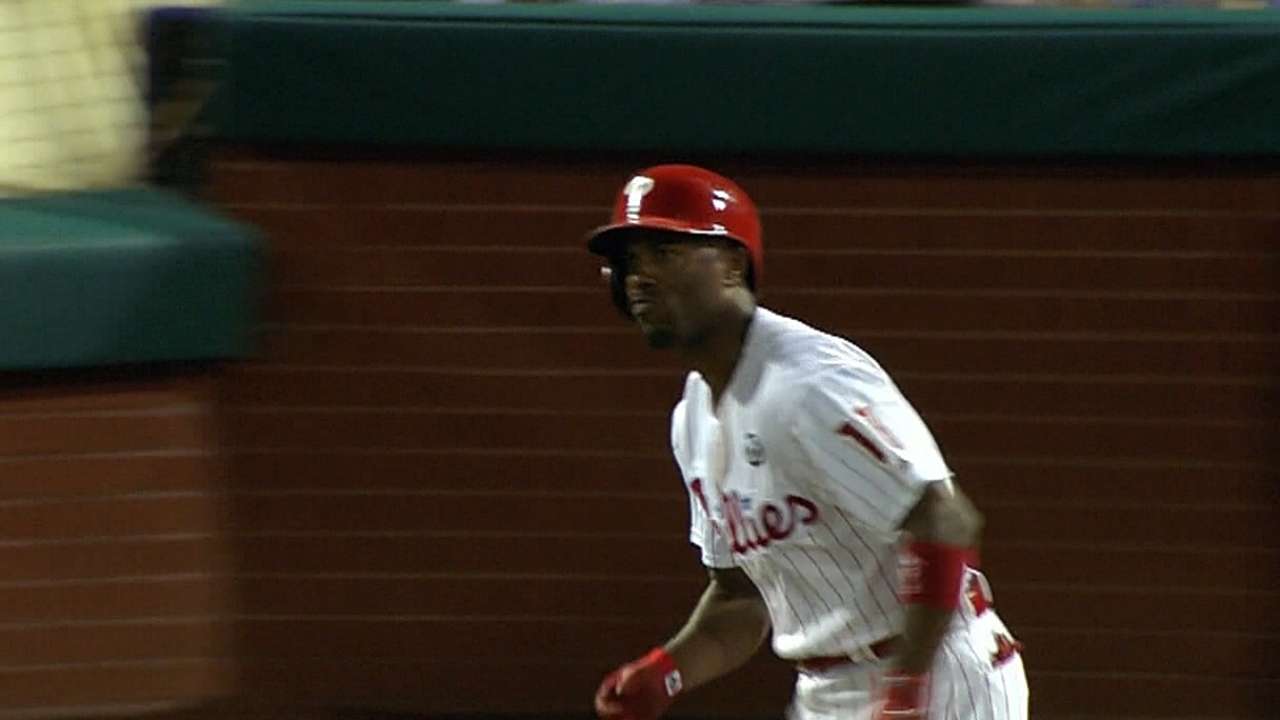 When is Jimmy Rollins going to be traded?
-- Tyler T., Las Vegas
It is only a matter of time. The holdup is the Padres-Dodgers trade, which has Matt Kemp and millions of dollars headed to San Diego. One of the prospects the Dodgers will receive from the Padres will be flipped to the Phillies, but Kemp has to take his physical first. Once that happens -- assuming he checks out OK -- the trade will be announced, and one of the most influential players in Phillies and Philadelphia sports history will be headed to Los Angeles. Expect that to happen this week. The Phillies are getting two Minor League pitchers in return: right-hander Zach Eflin (currently with the Padres) and left-hander Tom Windle (Dodgers). MLB.com ranked Eflin as the No. 10 prospect in the Padres' organization, while Windle ranked as the No. 7 prospect in the Dodgers' organization.
More
Todd Zolecki is a reporter for MLB.com. This story was not subject to the approval of Major League Baseball or its clubs.