Galvis makes diving stop, shakes off pain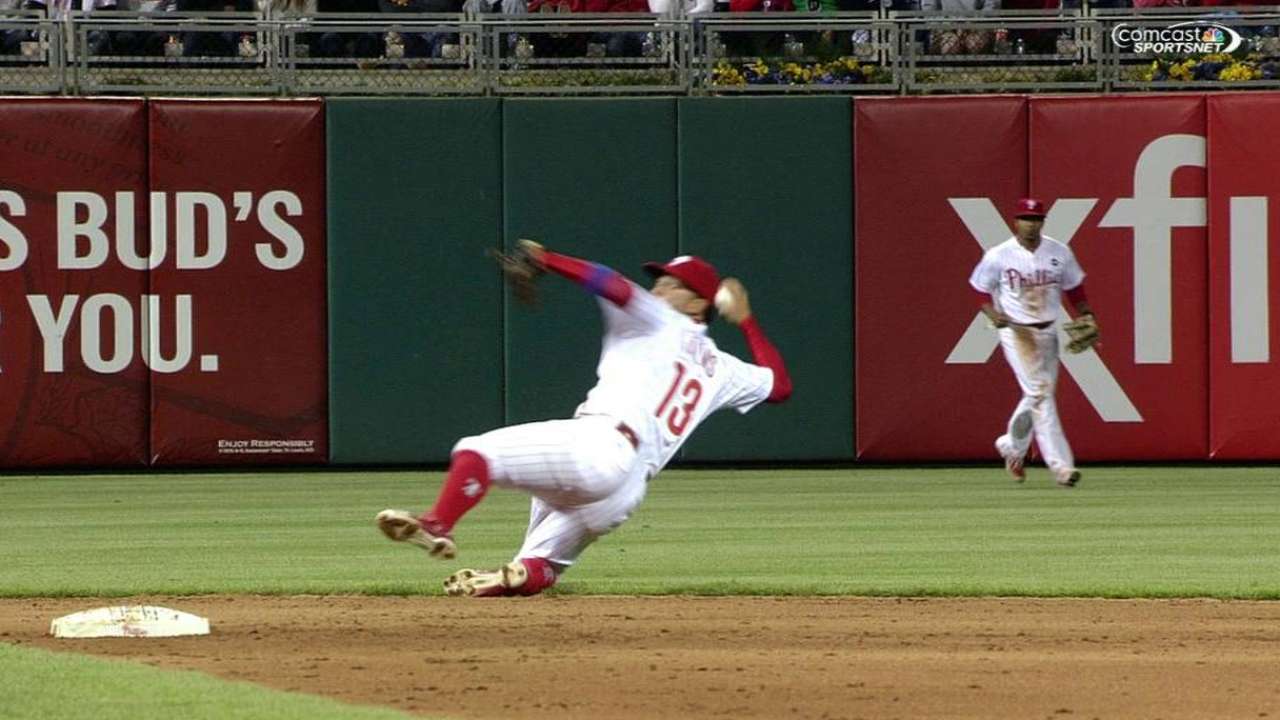 PHILADELPHIA -- Freddy Galvis appeared to have sustained an injury after making a great stop in the sixth inning Saturday night against the Braves, but the Phillies shortstop was able to remain in the game.
Galvis dove to his left to snag a sharply hit ball by the Braves' Nick Markakis and made the throw to first for the final out of the inning before going down in pain. Galvis came off the field under his own power.
More
Jed Weisberger is a contributor to MLB.com. This story was not subject to the approval of Major League Baseball or its clubs.