Kendrick's veteran presence helping young Phils
After being acquired from Dodgers in offseason, 33-year-old hopes Philly's youth can learn from him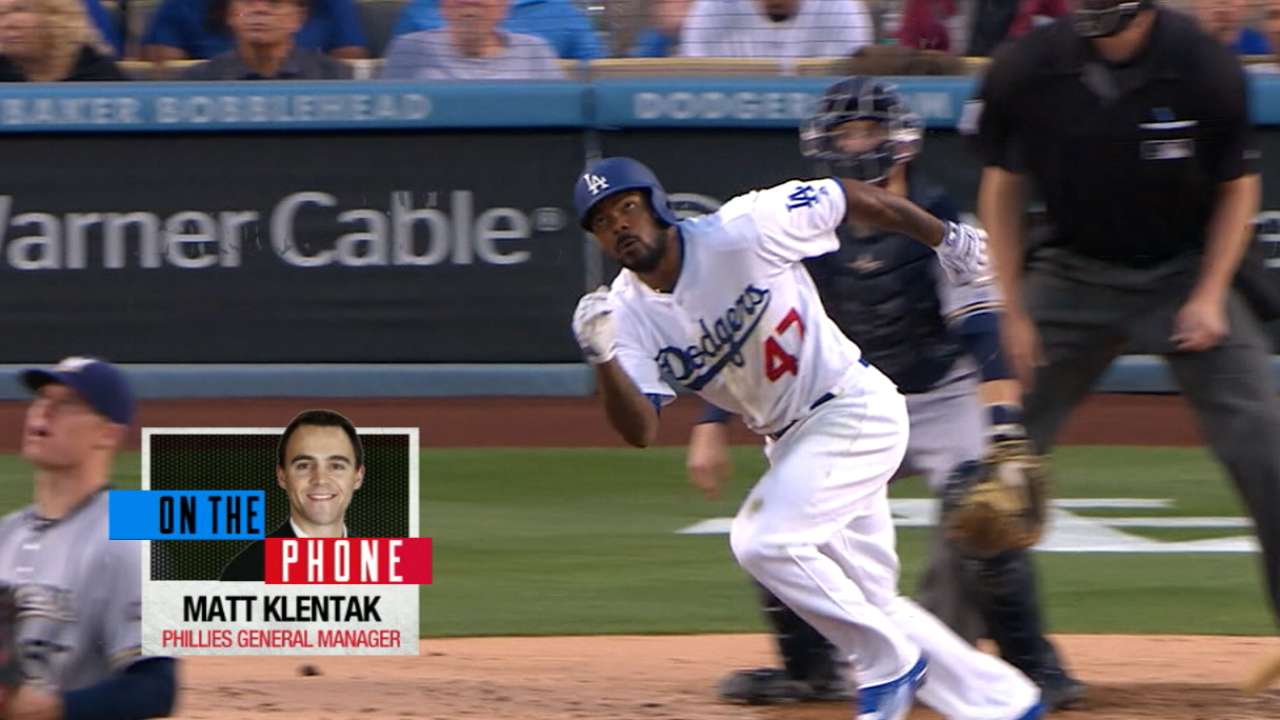 CLEARWATER, Fla. -- The Phillies traded for Howie Kendrick in the offseason to add some punch to a lineup that finished last in baseball in runs scored last year. How much he ultimately contributes on the field won't be determined until the regular season.
But general manager Matt Klentak also sent Darin Ruf and Darnell Sweeney to the Dodgers for the versatile 33-year-old because he wanted an experienced hitter who the younger players could observe, emulate and learn from. And that part of the equation already appears to be a success.
Continue Reading
Paul Hagen is a national columnist for MLB.com. This story was not subject to the approval of Major League Baseball or its clubs.