Phillies sign right-hander Williams to one-year deal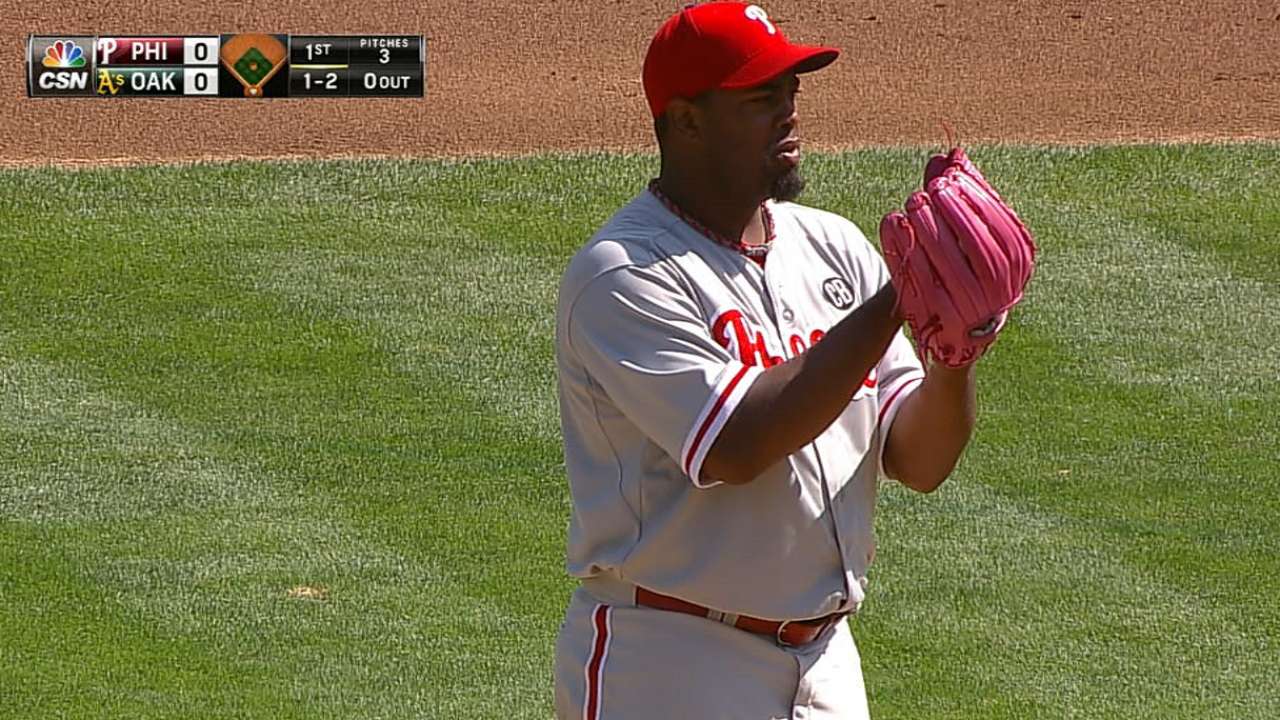 PHILADELPHIA -- Jerome Williams made enough of a positive impression on the Phillies that they are bringing him back next season.
The team announced Tuesday evening that they signed Williams to a one-year contract. The deal is worth $2.5 million, plus performance bonuses.
More
"It would be a perfect situation," Williams said last month, when asked about the possibility of returning in 2015.
Williams went 4-2 with a 2.83 ERA in nine starts this season with the Phillies.
The Phillies lack starting pitching depth, so bringing back Williams helps in that regard. Cole Hamels and David Buchanan are the only starting pitchers under contract who finished the season healthy.
Cliff Lee finished the season on the disabled list with a left elbow injury, although the Phillies said they expect him to be ready by Spring Training. A.J. Burnett has until five days following the World Series to accept or decline his $12.75 million player option. If he declines, he will become a free agent. Kyle Kendrick is a free agent.
Williams, 32, went 2-5 with a 6.71 ERA in 28 appearances (two starts) in 2014 with the Astros and Rangers. The Phillies claimed Williams off waivers in August.
Todd Zolecki is a reporter for MLB.com. This story was not subject to the approval of Major League Baseball or its clubs.
Less