Sandberg has Phillies going back to basics
Philly skipper had team working on fundamentals before series opener vs. Braves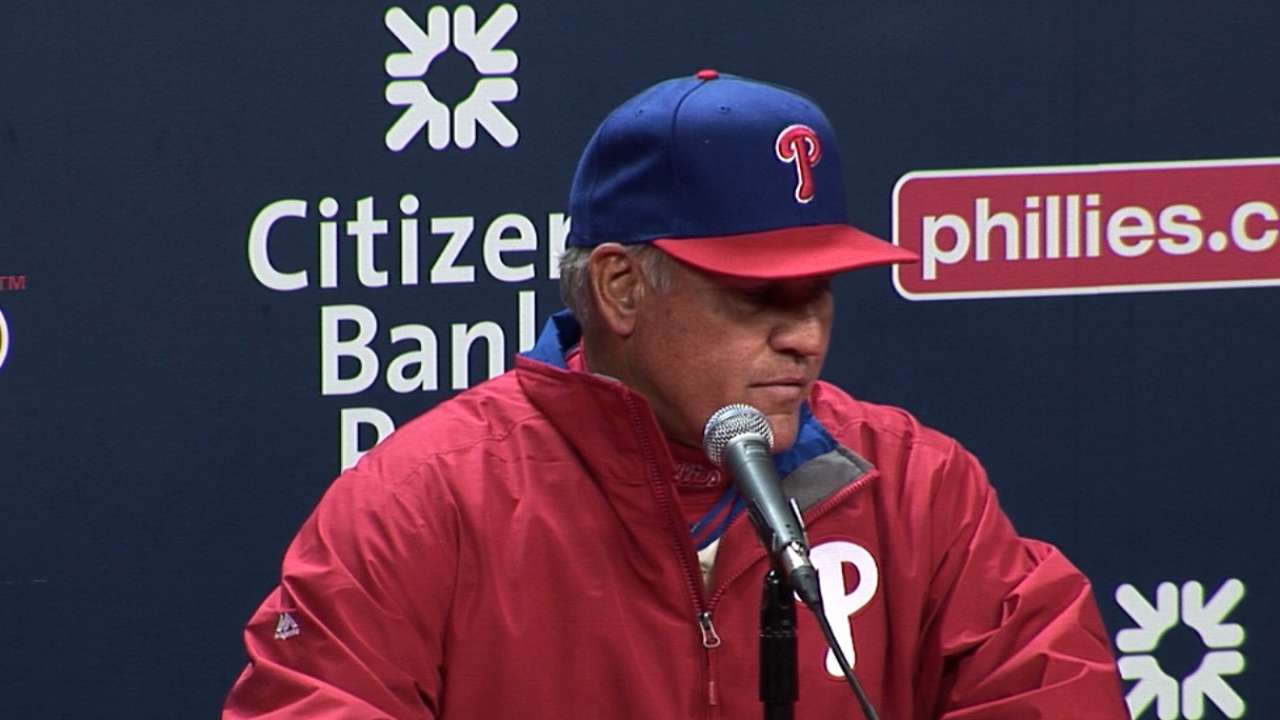 PHILADELPHIA -- Ryne Sandberg on Friday fulfilled his promise that the Phillies would work more on their fundamentals.
He had his players on the field in the afternoon at Citizens Bank Park, working on the basics following a 9-1 loss Thursday to the Marlins and an overall tough start to their season, which includes a 5-11 record and 17 errors, which is tied with the Nationals for the most in Major League Baseball.
More
Todd Zolecki is a reporter for MLB.com. Read his Phillies blog The Zo Zone. Follow him on Twitter. This story was not subject to the approval of Major League Baseball or its clubs.