Inbox: What will the lineup look like in 2015?
Beat reporter Todd Zolecki answers Phillies fans' questions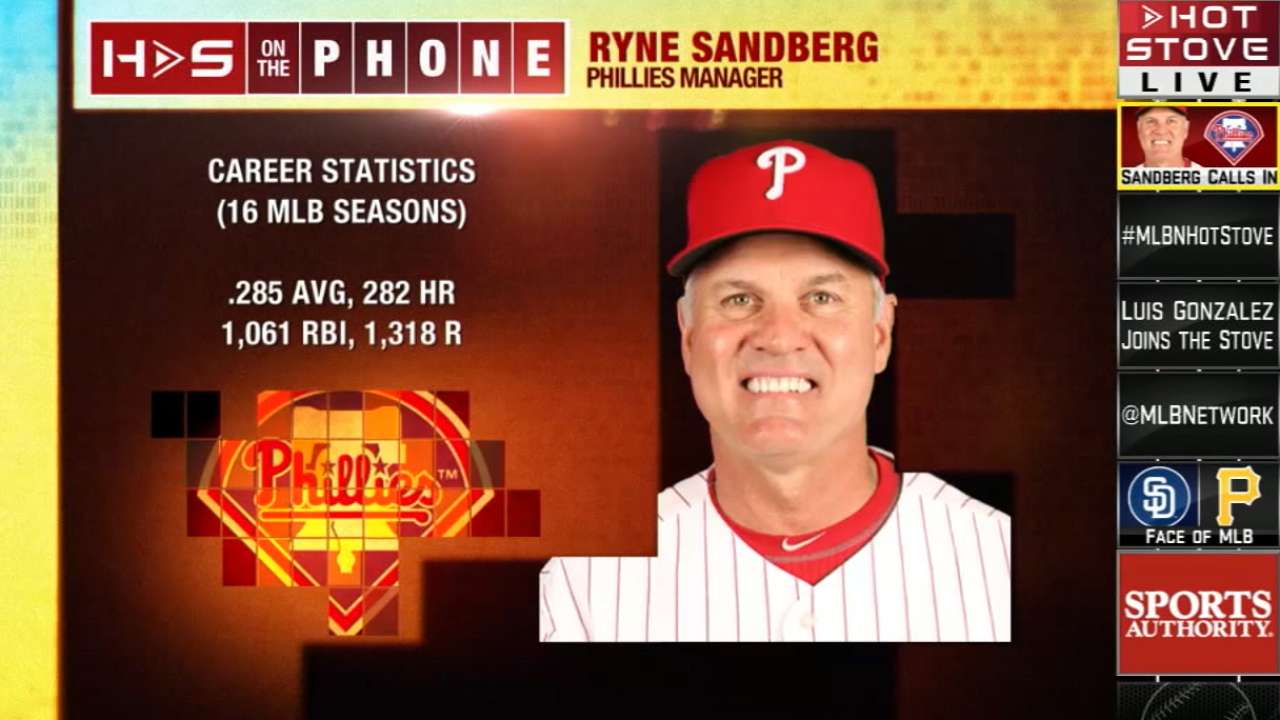 Can you provide a mock starting lineup if Jimmy Rollins, Marlon Byrd, Domonic Brown, Chase Utley and Ryan Howard are traded?
-- Kevin F., Doylestown, Pa.
Holy cow, that's a lot of people being traded. Frankly, I don't think they all get moved. We know Rollins is gone and signs still point to Byrd being traded at some point. Meanwhile, indications are Utley remains reluctant to waive his 10-and-5 trade rights, despite the prospects of playing on a losing team the rest of his career. Howard's price tag and declining performance continue to make him a tough sell and Brown is probably staying in Philly because the club has nothing to lose by playing him again in 2015. So let's say Rollins and Byrd are traded. The lineup could be something like: Ben Revere, TBA, Utley, Howard, Carlos Ruiz, Brown, Cody Asche /Maikel Franco and Freddy Galvis. Yasmany Tomas would have looked good in the middle of that lineup, but the Phillies will have to find a young power hitter somewhere else.
More
Todd Zolecki is a reporter for MLB.com. This story was not subject to the approval of Major League Baseball or its clubs.