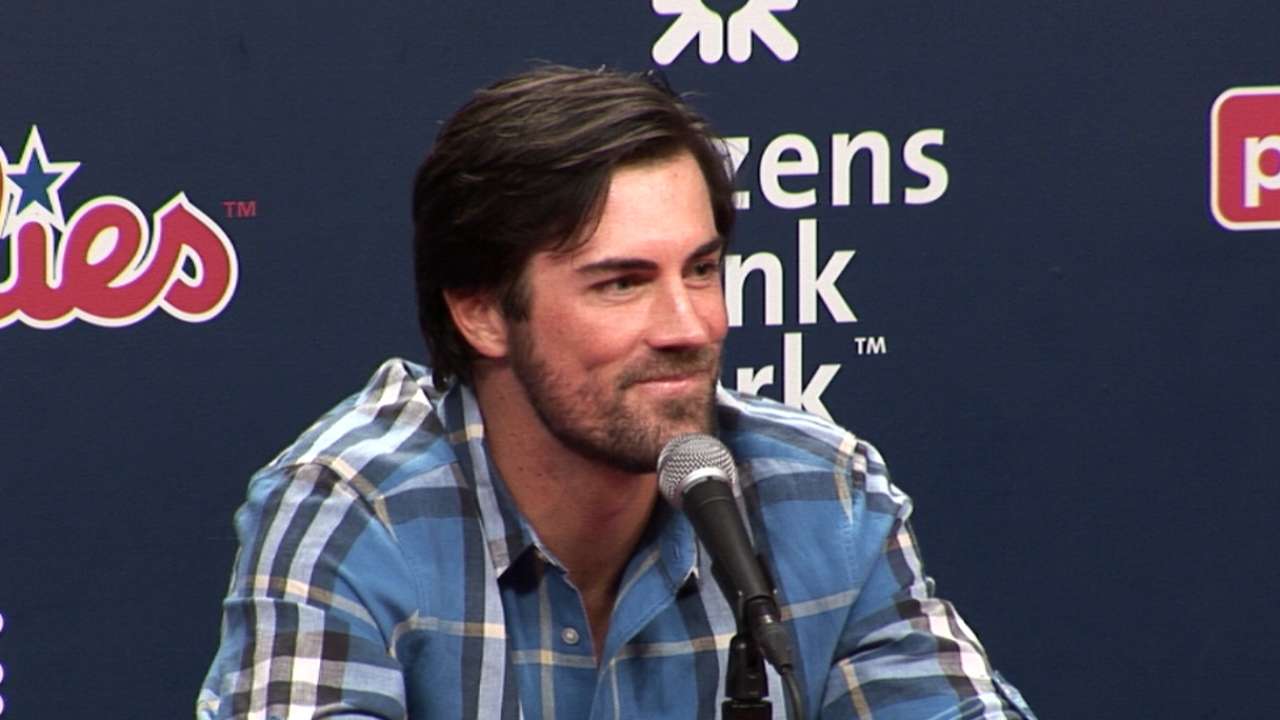 PHILADELPHIA -- The walls of the home manager's office at Citizens Bank Park are dotted by pictures of special players and moments from Phillies history. The photo that hangs closest to the desk was taken on the night of Oct. 29, 2008.
The Phillies had just beaten the Rays to win the World Series. On the left is first baseman Ryan Howard, holding the trophy. On the right is Cole Hamels, clutching the Most Valuable Player award. In the background is the red sports car he received for winning it.
More
Paul Hagen is a national columnist for MLB.com. This story was not subject to the approval of Major League Baseball or its clubs.