Phillies have deal with international star Ortiz
Sources say outfielder has agreed to estimated $4.2 million signing bonus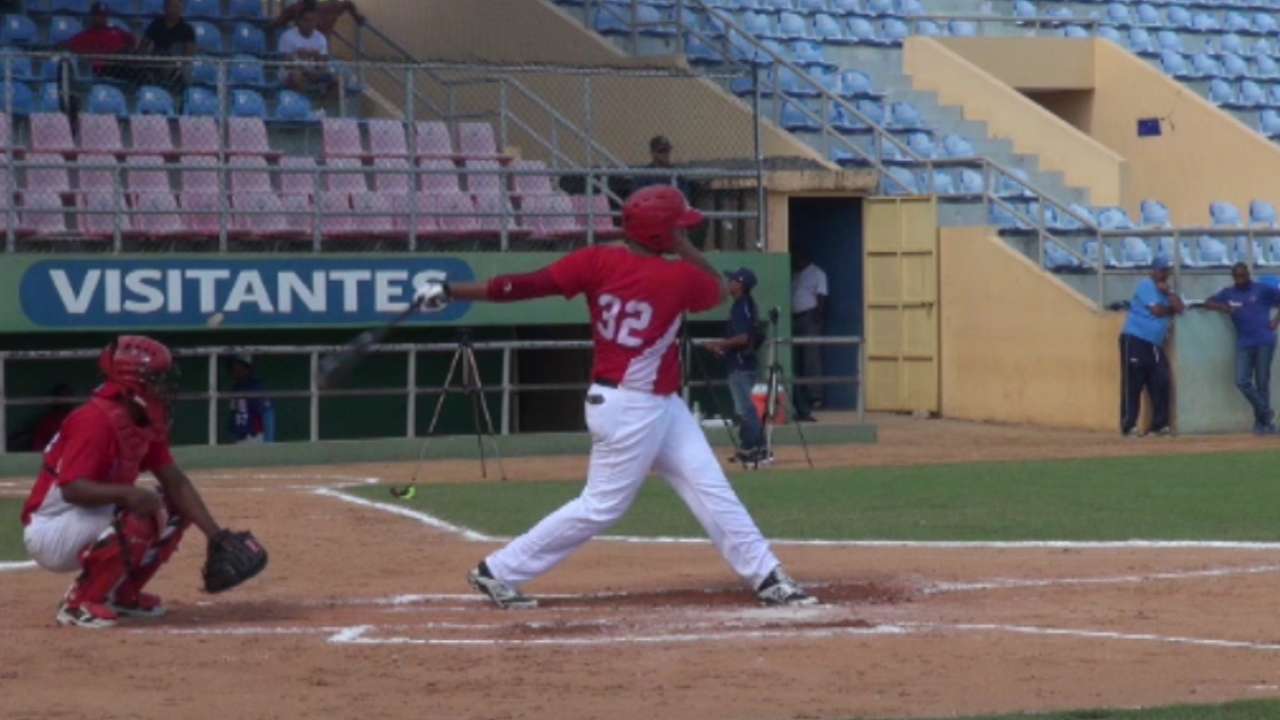 The Phillies are finalizing a signing bonus with teenage outfielder Jhailyn Ortiz of the Dominican Republic for an estimated $4.2 million, according to industry sources.
The belief among scouts is that the raw power that Ortiz -- ranked No. 6 on MLB.com's Top 30 International Prospects list -- shows as a 16-year-old is rarely seen on the international market, and the rest of his game is not far behind. The Phillies are also coming to terms with teenage catcher Rafael Marchan of Venezuela for a sum near $200,000, according to industry sources. The club did not confirm the agreements.
More
Jesse Sanchez is a national reporter for MLB.com. Follow him on Twitter @JesseSanchezMLB. This story was not subject to the approval of Major League Baseball or its clubs.