Phillies have trio ranked among Top 100 Prospects
Shortstop phenom Crawford leads way at No. 21, followed by righty Nola, third baseman Franco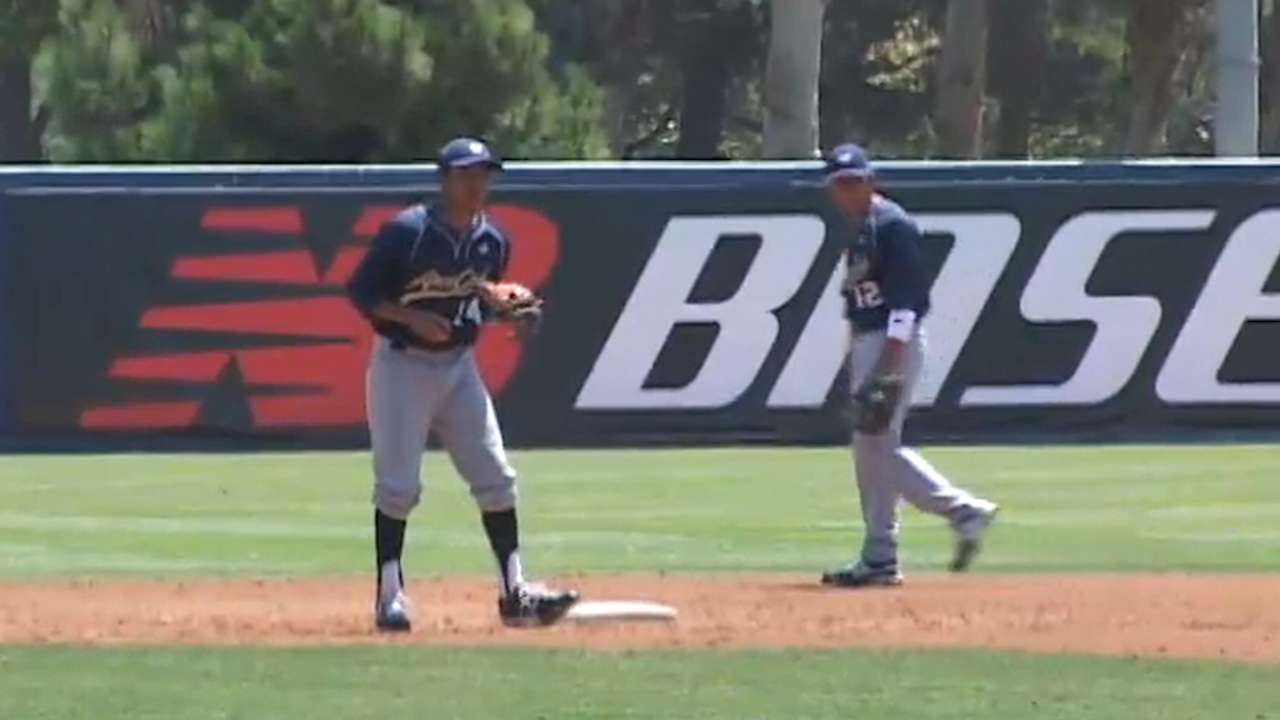 PHILADELPHIA -- A big reason the Phillies won the 2008 World Series was the steady stream of homegrown talent that funneled from the Minor Leagues to the 25-man roster from 2000-07: Jimmy Rollins, Chase Utley, Ryan Howard, Cole Hamels, Brett Myers, Ryan Madson, Carlos Ruiz, Kyle Kendrick and others.
Those players had hit their stride by 2008. The Phillies need another run of talent like that if they expect to contend anytime in the near future.
More
Todd Zolecki is a reporter for MLB.com. This story was not subject to the approval of Major League Baseball or its clubs.